Three easy marketing maneuvers that you can execute and add to your strategy in less than three minutes of time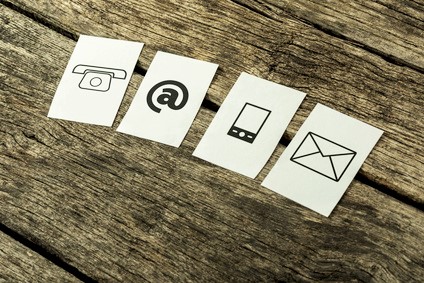 As a construction professional, marketing is most likely not on the top of the list when it comes to skills or priorities.  Especially small business owners are looking for new ways to reach their target audience, but limited time (and budgets) can easily hold them back from creating or improving upon their marketing strategy.
Although this post is titled "3 in 3", by no means does a strong marketing strategy take three minutes to create or execute – Rome wasn't built in a day.  That being stated, there are some easy actions that one can take to up their game and make the most of smaller opportunities when it comes to marketing and developing content.  Here are three easy actions to build your presence on the web and reach your target audience.
Create a Calendar – I cannot stress the importance of scheduling when it comes to marketing. It is just too easy to lose track of the last article, social media post or online interaction without following a clear schedule for creation and distribution.  When it comes to editorial content, a calendar is a must if you want to be successful and efficient.  An editorial calendar is a powerful tool that will serve as the structure from which you build your strategy.  From blog posts, event announcements, holidays, milestones and project timelines, calendars need to be in place to ensure that action items become completed items.
Respond to Comments – If you are on social media or have a blog, chances are you have comments. Even if you have decided to stay away from social media entirely (not recommended), you probably have comments or feedback somewhere online about your business (Yelp, Google Reviews, BBB).  Whether comments are positive, negative or simply "meh", you should respond both in a timely manner and professionally.  You would be surprised by how quickly a negative review can become a positive and public interaction just by taking the time to engage in thoughtful discourse.  Sure, most business owners dread the thought of having to interact with an irate customer or internet "troll" within a public domain, but go in with a level head and rip off the band-aid; it can potentially hurt more to ignore it.
Refresh Leads – As an HBW subscriber, you have access to continually refreshed and new leads. From the latest residential construction permit data to new swimming pool construction, there is no reason for you to allow your lead pool to go cold.  Additionally, you will want to make sure you have a contact management system in place that enables all members of your sales team to track and update current, active and future leads.
The list can go on (and will in future posts), but keep in mind that each action is only effective if you take the time to do it consistently.  One time is not enough, and by taking a little time and attention to review and improve upon your marketing efforts and web presence now, you and your business can experience benefits for years to come.
For more information on construction business and marketing tips, stay connected with the HBW Blog.  To get ahead of construction activity and gain access to the latest permitting data in Florida, Texas, Georgia, Alabama and Oklahoma, contact HBW for more information on construction data reports and industry leads.