Anyone can create a YouTube Channel, but it takes a little extra effort to make it more than just a repository for video content.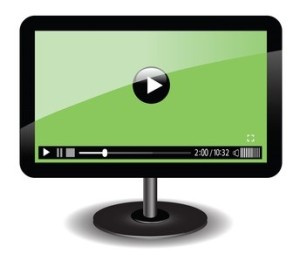 In previous posts, we have explored ways for improving video marketing and how to maximize exposure through social media.  Although social media outlets can be an effective way for today's home builders to reach their target audience, to really make the most out of it, a proper profile and content need to be developed.
In the world of YouTube, a video is born faster than every second.  Seriously.  According to their website, YouTube has a new video added at a rate of one hour of video uploads every second.  With so many videos and so little time to view them all, here are some quick and easy tips to make the most out of your company's content on YouTube:
Create a Channel – When you set up your YouTube account, make sure to create a channel. Your channel name and information should mirror all other company materials and accounts.
Create a Profile – Beyond your channel name, YouTube provides room for your business to add details and contact information for business inquiries. You can add/edit this information in the "About" section of your channel.  Under "Details" you will have the option to share your email address.  Make use of these sections to add information about your business, links and appropriate contact information.
Name Your Video – When you upload a video, don't overlook the title. The name of your video is a vital component for being discovered in related searches. Often, when we upload a video, it is easy to forget that the file name will automatically be the default title of the video once posted; be sure to change the name and add keywords before making the video public.
Get Descriptive – You may have a great video, but if you don't add an interesting description, viewers won't always be moved to watch it. When describing the video, be sure to provide a summary, as well as how it is useful and ways viewers can learn more and contact your business.
Know Your Settings – Settings are important when it comes to security of your account, as well as when deciding how and who can view your videos. When adding a video to your channel, make sure you are clear on who can view it. If a video is public, be aware that it can be viewed and shared by anyone with or without a YouTube account.  This may be desirable for promotional purposes, but what about client-specific videos or tutorials?  For the more customized or private content, you can provide a link to clients without making the video open to any and all viewers of YouTube.
Keep Business and Personal Separate – You may have just recorded the first steps of your granddaughter or a tropical family vacation. What better way to share these exciting moments than to have a video link to send to family – Right? Yes and no.  Although YouTube is a great place to add private family footage to share with distant relatives, you should not choose to do it on your business account.  It is simply too easy to accidently make it public or viewable by your prospects and clients.  Keep personal videos private and simply upload and share them through a different YouTube account.
Monitor Comments – As with anything online, you open you and your business to feedback, some positive and some negative. On YouTube, a few too many thumbs down or a negative comment here and there can quickly take the wind out of your sails.  Decide on whether or not you will enable comments, and if so, be prepared and ready to respond in a professional and timely manner.
Have a Trailer – YouTube allows users to create introductory videos in the form of channel trailers. As soon as visitors land on your channel, a trailer video will give them a picture of the type of content you post and entice them to want to subscribe and view your videos.  Keeping this type of video brief, direct and engaging is important.  Although trailers won't appear for your current subscribers, an attention-grabbing intro video is an easy way to welcome new viewers to your channel.
Share it – Having a video on YouTube doesn't mean that instant viewers will soon follow. You must share the link on your website, in email blasts, on social media and partner sites. An intro or latest promotional video can be useful when making contact with your new leads from HBW.  Videos can also be a great way to answer common questions about your team or how one can get started with your services.
Get Artsy – As a home builder, you probably have numerous images stored in your portfolio, galleries, brochures and website. Don't leave your YouTube channel bare.  YouTube channel art is akin to a cover photo on Facebook.  It is displayed prominently on your channel and provides an opportunity to share your brand and add a personal touch to your profile.  Be sure to properly format/size the images and make use of the section for links to be added to the space.
Although almost anyone can upload a video to YouTube, you can optimize your channel to be a standout.  In just a few simple steps, your channel can become a place to send leads and clients for easy access to information on your services, tutorials and latest projects.
For more information on construction business and marketing tips, stay connected with the HBW Blog.  To get ahead of construction activity and gain access to the latest permitting data in Florida, Texas, Georgia, Alabama and Oklahoma, contact HBW for more information on construction data reports and industry leads.