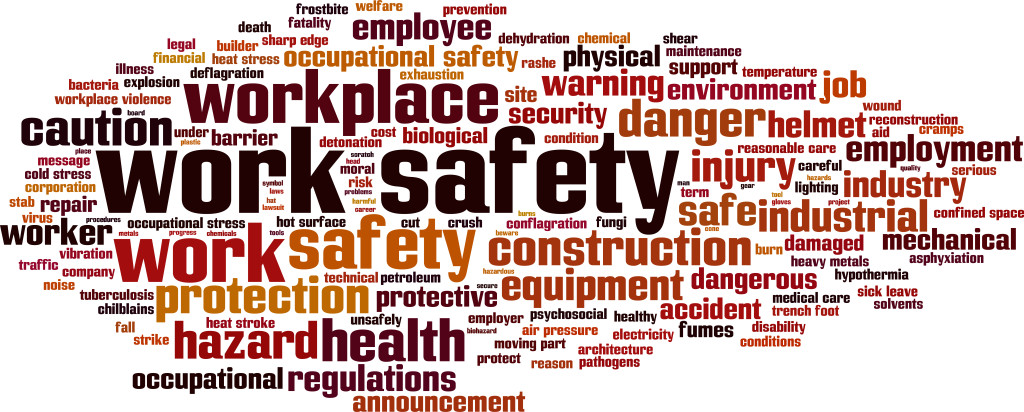 If you are in construction, then you know the importance of safety on the job site.  In order to ensure that all team members are prepared and following safety guidelines, training and safety policies and procedures must be easily accessible, easy to understand and updated with the latest standards and information.
When looking at your own safety policies for your crews, do you find that they easy to understand?  Consider this: According to a report from the Center for Construction Research and Training (CPWR), more than 30 percent of construction worker training materials are written above an eighth-grade reading levels, which is above the recommended ceiling suggested by communication experts.
The report was based on 103 safety training handouts, brochures and safety data sheets, and researchers identified several materials containing language that was either too technical or simply unfamiliar to most readers.  So, how does a construction business owner ensure that their safety materials are suitable and properly written at a level that can be understood by their crew members?  Researchers from the CPWR report recommend that authors of such materials include the following:
Focus – The materials should be written to focus on a single, main message. With too much text, the primary message can get lost in the shuffle.
Call to Action – The written materials should use just one "call to action" for workers.
Provide a Summary – The report suggests that the main message be summarized at the start of the document and should use "clear and informative subheadings and bold print to reinforce key points."
Break it Down – Ultimately, recommended actions should do more than just state preventative and/or corrective actions. Rather, recommended actions should include a clear break down, step-by-step, of instructions for recommended behaviors.
The study by CPWR was published online last year in the American Journal of Industrial Medicine.  In the post, they concluded that safety and health professionals preparing curricula and handouts for distribution to workers should incorporate some form of readability and suitability assessment to help ensure that written materials are clear and comprehensible to all segments of their audience.
Safety training and materials are only effective when understood and applied.  By making sure your safety training, policies and procedures are clear and written at an appropriate reading level, you will have more informed and safer crews on the job.
To receive the latest updates on construction business and marketing tips, stay connected with the HBW Blog.  To gain access to the latest reports on construction permit data in Florida, Texas, Georgia, Alabama and Oklahoma, contact HBW.