A review of the top products used in new residential construction in 2019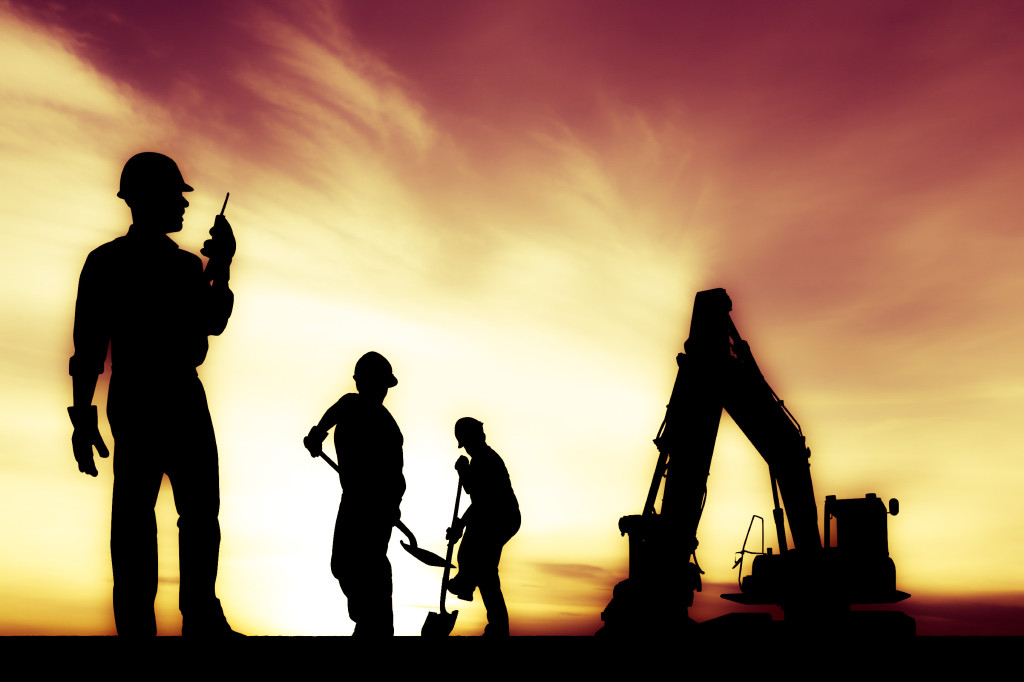 In a recent article, the National Association of Home Builders provided an analysis of government data that identified approximately $94.93 billion worth of building products used for new single-family and multifamily construction in the United States last year.  The source for the data and estimates was primarily the supply tables in the Input-Output Accounts generated by the U.S. Bureau of Economic Analysis (BEA). 
In order to narrow down the data from over 400 industries and product categories, NAHB took it a step further by making several adjustments including those to account for changes in single-family and multifamily Residential Fixed Investment in BEA's National Income and Product Accounts. The result – A list of ten product that were used most in new residential construction as based on dollar volume; those results are as follows: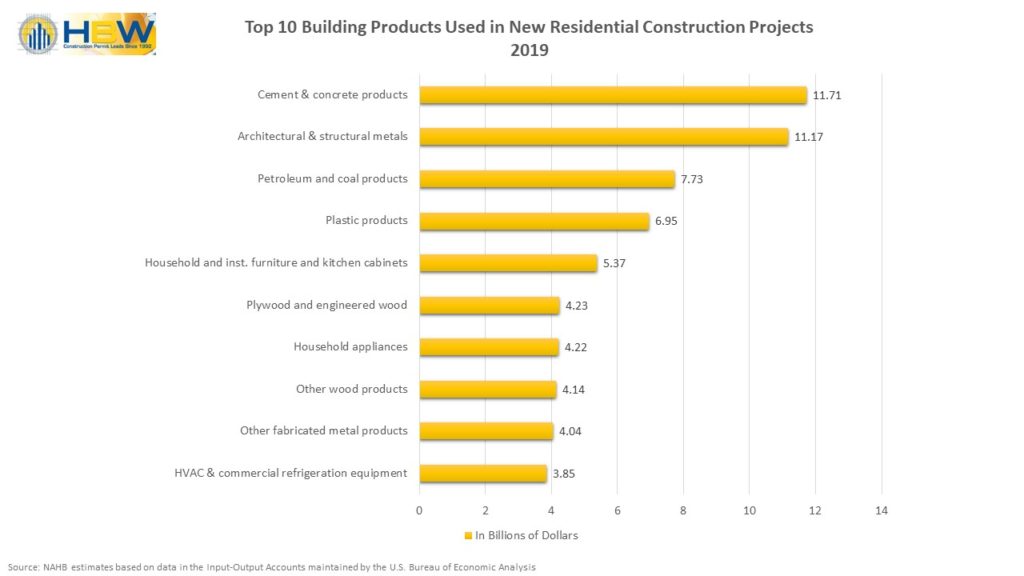 As noted in the graph above, the leading products used in new residential construction last year were cement and concrete products ($11.71 billion used) and architectural and structural metals ($11.17 billion used). Both categories account for nearly 25 percent of all spending on materials used in new residential construction last year. While the first category is self-explanatory, the second category (architectural and structural metals) covers a broader spectrum of materials including metal windows/doors, sheet metal ductwork and rails/fencing.
Other materials that were widely used in new residential construction last year and top the list for spending in the U.S. are petroleum and coal products ($7.73 billion spent) which include asphalt roofing and paving materials, as well as any petroleum based fuels and lubricating products. Another material that topped the list for spending was plastic products ($6.95 billion) from plastic piping and plumbing fixtures to polystyrene foam insulation.
While the remaining products from the top ten can be found in the chart above and include the three main categories of wood products, details on all 50 products used as inputs into the residential construction products report for last year can be retrieved from the full article by NAHB here.
For the latest updates on construction industry news, business and marketing tips, stay connected with the HBW Blog.  To gain access to the latest reports on construction permit data in Florida, Texas, Georgia, Alabama and Oklahoma, contact HBW.