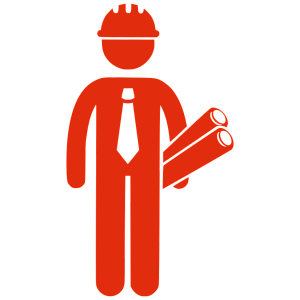 As mobile technology and construction management solutions improve, more and more construction professionals rely on their tablets and smartphones for work. Construction industry-specific apps for increasing productivity and easing collaboration have exploded in the past few years. Here's a rundown of the most useful and popular apps for 2015: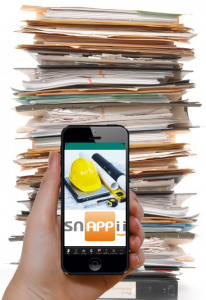 According to the website, Snappii's Construction Manager is "designed to ensure the accurate and regular flow of information between company headquarters and construction sites." This app generates project estimates, tracks information, keeps daily reports and maintenance logs, calculates measurements, exports to PDF format, and works in both online and offline modes. Over 500,000 construction professionals use Construction Manager to transfer logs, reports, estimates, and time sheets between the site and company HQ, and sales representatives can generate construction and repairs estimates for clients on-the-spot. Available on iTunes and Google Play.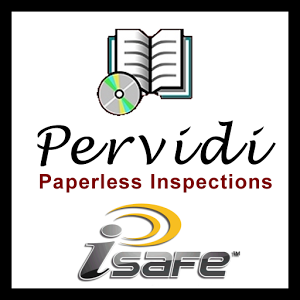 Safety is always a paramount issue on the construction site, but it's also one of the most laborious aspects of the job. Pervidi's iSafe was designed to automate the safety inspection process. Contractors can automate any kind of inspection, such as safety audits, work orders, property assessments, asset management, as well as generate custom forms. iSafety will also automatically create Corrective Actions based on inspector input, track deficiencies, and enhance mobile data collection on-site. Available on iTunes and on Google Play.
3. Fieldwire

Fieldwire is one of the few apps on the list whose developers are also experienced builders who know that construction professionals need to get the job done. This planning app enables foremen, project managers, engineers, and superintendents to work together more efficiently—without leaving the job site. The organizational features allow crews to review the latest plans and share critical information such as punch lists and photos. The Universal search features keep information readily at hand, and the Aglie task scheduling makes it easy to keep the high-priority tasks at the top of the list. Available on iTunes and Google Play.
This app will save contractors many safety-related headaches by automating the OSHA-mandated safety meeting process. This app allows builders to schedule meetings on more than 950 OSHA-Approved safety topics, send notifications, document meetings, accidents, incidents, and near-misses. With only a single account for the entire company, this app stores data for active and inactive employees, allows for multiple admins, and exports reports in PDF format. Available on iTunes and Google Play.
5. PlanGrid– Second year on the list!

An ultra-fast blueprint viewer for Android and iOS, PlanGrid allows builders to mark-up and store project designs and forward them directly to their work crew members' phones. PlanGrid can be used off-line, progress photos can be pinned to the blueprints, detail callouts are automatically hyperlinked, all markups and notes instantly sync across all platforms, and there is a searchable, automatic rolling issues log. It can also be used to create, maintain, and share punchlists. Available in a variety of price plans including a free version, PlanGrid can be downloaded and installed from the Google Play and iTunes stores.
6. Construction MasterPro App– Third year on the list!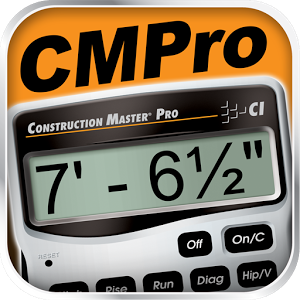 Calculated Industries' Construction MasterPro is hands-down the best construction math calculator on the market, but at a price point of $69.95, it can put a bit of a dent in the wallet. Fortunately, the folks at Calculated have developed an app that will turn your smartphone or iOS device into a virtual Construction MasterPro calculator that is every bit as powerful as the original, but only costs $19.95. Available at the Google Play and iTunes stores.