The construction industry is a major driver of the economy.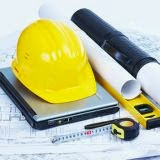 New home start numbers are a classic indicator of a region's economic health. But as Sharon O'Malley of Construction Drive recently discovered, it's the construction industry's high employment rate that helps drive the economy.
April's numbers were especially good, with the construction industry adding 45,000 jobs nationwide which helped push national unemployment to its lowest level since May 2008. According to Friday's U.S. Labor Department report, April had the best levels of construction employment since January of 2014. In fact, the construction industry ranked third behind healthcare and professional/business services in number of jobs added. But while many new jobs were created, the turnover for existing jobs had reached its lowest level since 2006. Bloomberg news claimed that these record numbers were "one clear bright spot" in the national picture, and Anirban Basu of the Associated Builders and Contractors says that the data "strongly suggested that employers viewed the recent bout of economic weakness as temporary."
The residential sector accounted for a 2,800 job gain between march and April, totaling 41,20 across the past 12 months. The gain reflects a growing need for skilled labor in the homebuilding sector as well as the difficulty that contractors have had in finding qualified workers. Sales of existing homes jumped in March, leaving a lower-than-expected inventory, which makes new home construction a priority to meet demand. The past winter was especially tough on housing starts, and it kept potential buyers out of the weather and away from open houses. With the spring thaw has come a bloom in industry activity, which is especially clear in the specialty trades sector. April saw construction employers add 20,800 jobs for residential trades, for a total increase of 112,100 over April 2014.
Neil Dutta of Renaissance Macro Research reports that "The housing numbers in this report are checking off all the boxes," and that "none of these things would be happening if the housing market weren't picking up."
Nonresidential construction numbers were a bit softer than expected, with a total of 7,800 jobs lost last month offset the gains made in other construction sectors. The rise in commercial and institutional building starts in 2014 indicate that this slump is a temporary one, with Robert Murray of Dodge Data & Analytics reporting a "favorable" future for nonresidential building jobs. 16,600 jobs have been created in the non-residential industry since April 2014.
Things are considerably brighter for the specialty trades contractors in the on-residential sector, with 20,200 jobs being added in April for carpenters, plumbers, electricians, and skilled carpenters. A total of 76,400 jobs in the skilled specialty trades were added in the past 12 months. A rise in heavy and civil construction projects created 8,400 jobs in April, reaching a number of 33,100 positions since April 2014.