As a home builder, it is important to know what home buyers are looking for in their dream home, and a good place to start is the latest survey from the National Association of Home Builders (NAHB).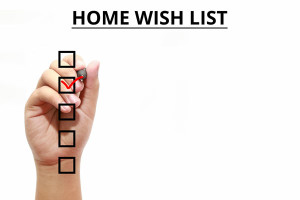 The most recent survey results from NAHB, "What Home Buyers Really Want (2019 edition)", were released in a press conference at the NAHB International Builders' Show in Las Vegas.  The survey collected information from approximately 4,000 home buyers; home buyers included individuals and families who had either recently purchased a home or are planning to within three years, and the survey had them rank 175 home features to decipher which ones were most important when making a decision to purchase a home.
The results?  There is a 300-page full report accessible on NAHB's website, but the top highlights were as follows:
Downsizing – Across the board, downsizing continues to be a trend. According to the U.S. Census Bureau, the average home size started to decline from its peak in 2015 (2,689 square feet) to the smaller average size in 2018 (2,576 square feet). More new homes have three bedrooms/three bathrooms or less, and it was reported that there has been a decrease in demand for more upscale features including three-car garages and larger. The increase in townhomes appears to have driven the decrease in average home size as townhomes made up about 14% of housing starts in 2018.
Location – The survey also revealed important information regarding the most desired locations and the type of buyer seeking those locations. Coming out on top was the suburbs as approximately 64% of those surveyed listed it as their #1 most desirable home location; second was rural (24%) and third was the central city (11%).  The survey further detailed the type of buyer who would choose those locations, and millennials (23%) were the most likely to purchase a home in central city while baby boomers (8%) and seniors (3%) were less likely to seek property in an urban location.
Kitchen – The kitchen and bath areas are rooms where we continually see a high demand for upgrades and new and preferred design trends and layouts each year. Based on NAHB's survey, 86% of home buyers prefer a completely or partially open kitchen.  The top choice for countertops was granite or natural stone (57%), and the dominate preference for kitchen cabinet finishes was white (32%) and even gray on white. Storage space also topped the list with walk-in pantries making the top ten.
Bathroom – Just as in the kitchen, white cabinetry (and gray on white) topped the list of preferences in the bathroom. Additionally, higher-end fixtures such as wall-mounted sinks, toilets and faucets appear to be trends on the rise.
Energy Efficiency – Energy efficiency is more than just a trend – it is a necessity. Along with reducing one's carbon footprint, it saves home owners money on their utility bills.  Popular energy-saving features that are in-demand include installation of Energy Star appliances, energy-efficient windows and whole house green certification.
By staying ahead of the trends and knowing what is popular for home buyers today, construction pros can be proactive in their designs and marketing efforts to speak to their target audience about the home features that may be at the top of their wish lists.
For more information on construction industry trends and business tips, stay connected with the HBW Blog.  To get ahead of construction activity and gain access to the latest permitting data in Florida, Texas, Georgia, Alabama and Oklahoma, contact HBW for more information on construction data reports and industry leads.