Across Texas, new swimming pool construction appears to be slow for the start of the year, but with permits on the rise in Houston, it is clear that some areas are on their way up.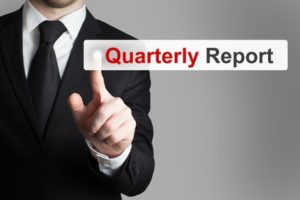 In the first quarter of this year, construction of new swimming pools across the Lone Star State was down 6% in comparison to Q1 2016.  Out of the more than 1,600 swimming pool starts from the metro areas of Dallas, Houston, San Antonio and Austin combined, Houston was the only area that saw a significant increase in new pool construction.  With a 15% year-over-year spike in pool construction, there were more than 500 new pool permits from the Houston area added to the HBW database in the first quarter.
And while Dallas is down 13% in comparison to 2016, it reigned supreme for total swimming pool starts.  In the first quarter, there were nearly 800 new swimming pool construction permits pulled in Dallas, with three out of five counties ranking in the top five for total starts across the state.
Over the past five years or so, the metro areas of Austin and San Antonio rarely, if ever, surpassed the two hundred mark for pool permits each quarter.  Both areas had dips in new pool construction ranging from 12%-18%, with total permits in each area varying between 125 to 170 starts for the period.  In Austin, there were nearly 170 new swimming pool permits on file for the first quarter, positioning it third for total starts.  San Antonio had the fewest total starts on file for the period; with just over 125 total permits, San Antonio experienced the greatest decrease of 18% in comparison to last year.
When narrowing our attention to top counties for total new pool construction, Harris County in Houston was in the lead.  Despite the 13% year-over-year decrease, Harris County had the highest concentration of pool starts with 266 new and active permits at the start of this year.  Not far behind, Collin County (Dallas) ranked second highest with more than 250 new swimming pool permits, and while it is significantly behind figures from 2016 (-28%), it still carries more new construction activity than most Texas counties.
The top third and fourth ranking counties are also from the Dallas area…  The counties of Tarrant and Dallas each had approximately 180 pool starts in the first quarter; while behind Q1 2016, both counties have exhibited quarterly fluctuations in pool construction in recent years and have ample time to close the gap this year.
Next in line and closing the top five, Travis County in Austin ranked fifth for total new pool construction permits in the first quarter.  With more than 125 pool starts, Travis County remains consistent with the last couple of years, reflecting a steady decline in pool starts in the area.
Information utilized for the graphs and above listed figures for Texas swimming pool construction was directly derived from HBW construction data reports. To gain access to the HBW database and receive custom and detailed reports on the latest residential and commercial building activity in Florida, Georgia, Texas, Alabama, and Oklahoma, please contact HBW for details.