A summary of permit data for new home construction in Texas during the month of March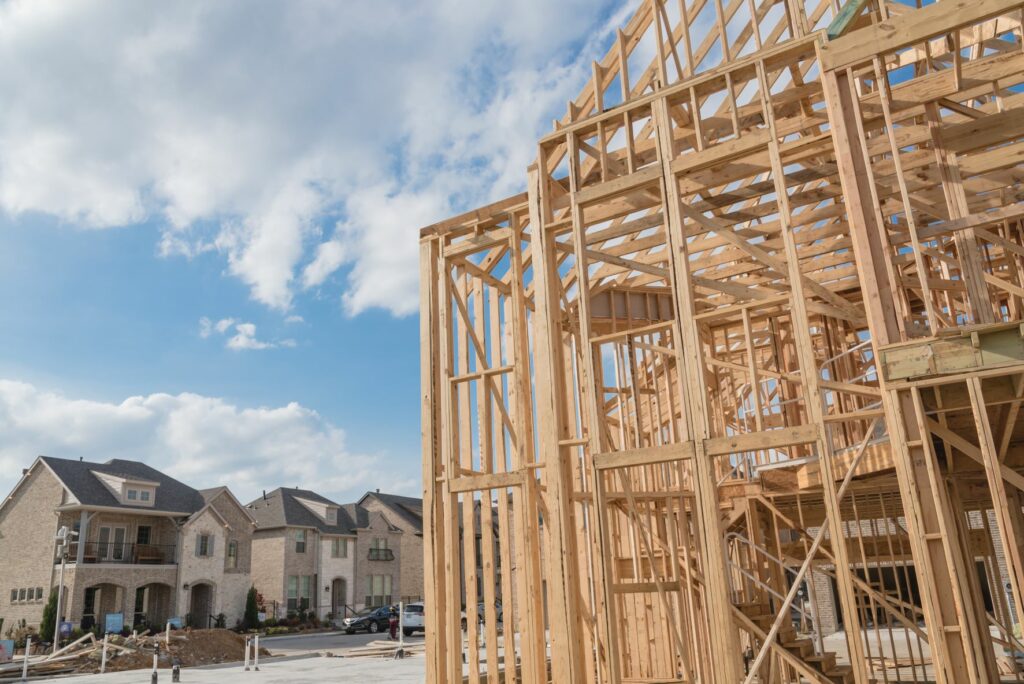 Last month, Texas experienced approximately a 5 percent month-over-month decrease in new home construction, resulting in 3,535 new permits with a total value of nearly $1.1B added to the HBW database. Out of the four Metro areas reviewed (Dallas, Houston, Austin, San Antonio), Houston (1,705 permits) carried the highest level of new construction activity, while the highest average value of new construction projects could be found in Austin (average value: $399,193).
Total Permits
Out of the thousands of new residential construction permits added to the HBW database last month, Houston (1,705 permits) carried the greatest concentration of new home construction activity, while the lowest level of new construction took place in the San Antonio area (213 permits). The breakdown is as follows: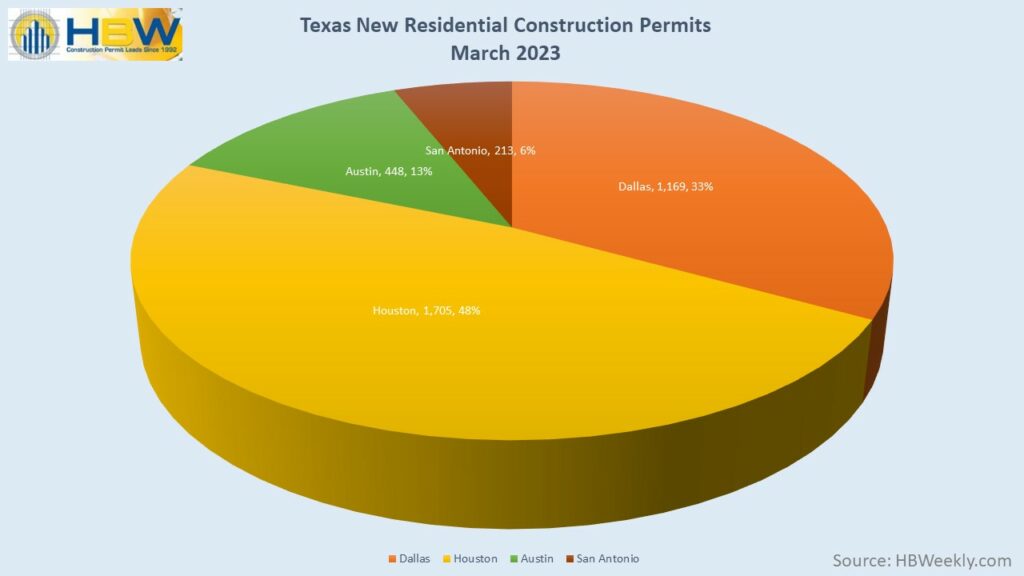 Average Value
Last month, the average value of construction ranged from a high of $399,193 (Austin) to a low of $213,395 (San Antonio). The average value of construction from each Texas Metro area is as follows:
Austin: $399,193
Dallas: $333,052
Houston: $272,219
San Antonio: $213,395
Leading Counties
Statewide, there were three counties where approximately 45 percent of all new residential construction took place; those counties are as follows:
Harris County (Houston): 963 permits
Tarrant County (Dallas): 302 permits
Dallas County (Dallas): 298 permits
Top Home Builders
While the leading home builders vary widely and are specific to each region for the most part, from a statewide perspective there were five home builders that carried 32 percent of all new permitting activity last month; those companies are as follows:
D.R. Horton – 386 permits
Lennar Homes – 244 permits
Perry Homes – 220 permits
Meritage Homes – 176 permits
Pulte Homes – 106 permits
To gain more information on the builders, homeowners and permits for the construction activity above, check out HBW for your copy of the latest construction data reports. To gain access to the HBW database and receive custom and detailed reports on the latest residential and commercial building activity in Florida, Georgia, Texas, Alabama, and Oklahoma, please contact HBW for details.