Home builders in Texas remained busy throughout November resulting in new permits added to the HBW database and a notable list of top builders throughout the Lone Star State.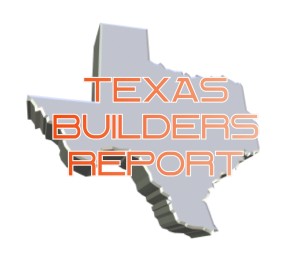 Look at any recent housing report, and you will find Texas at the top of the list.  According to Austin American-Statesman, Texas home sales are on track for a record year.  It was reported that in the 3rd Quarter of this year, Texas experienced almost an 8% year-over-year increase in home sales, and the median price of homes increased 7.7%.
As we continue tracking activity through Q4 and reviewing HBW construction data reports, residential building remains strong in Texas.  In the month of November alone, more than 4,400 new residential permits and related activity were added to the HBW database for Austin, Dallas, Houston and San Antonio combined. Houston topped the list with 1,696 new permits in November, while Dallas came a close second with 1,667 new permits last month.  Here is a look at the breakdown of new residential permits in November.
HOUSTON
Starting at the top of residential activity in Texas, 1,696 new residential permits (total value: $358 million+) were added to the HBW database in November.  The bulk of new residential construction activity took place in Harris County (778 permits), and D.R. Horton led construction with 126 starts (total value: $16.7 million).  Although D.R. Horton and Lennar Homes held on in #1 and #2 in October and November, Beazer Homes jumped from #11 in October to #3 in November for total residential starts (91 permits).
DALLAS
In comparison to October, there was a 3% increase in residential permitting activity in the Dallas area during November, with 1,667 total starts on file (total value: $513.4 million+).  The bulk of residential building activity took place in Collin County (453 permits), Tarrant County (435 permits) and Dallas (381 permits).  D.R. Horton, First Texas Homes and Beazer Homes maintained the first, second and third spots from October, with D.R. Horton holding an impressive lead of 256 starts and a total value of more than $54.4 million.
AUSTIN
According to the HBW database, there were 587 new residential construction permits (total value: $142.8 million) added for Austin in November.  Travis County led with 324 permits, while Williamson County was the second busiest area with 212 starts on file for the month.  Much like Dallas, the top three Austin builders for total permits remained consistent from October through November with D.R. Horton leading (88 permits – total value: $13.7 million) and K.B. Homes and Pulte Homes holding the #2 and #3 spots respectively.  Although Lennar Homes was not on the Top 10 in October, it made it to November's Top 5 with 32 starts in the area.
SAN ANTONIO
San Antonio experienced an increase in residential construction – In comparison to October, the total number of residential construction starts increased by 7% with 464 new permits (total value: $105 million) on file for the area. Bexar County experienced the bulk of the activity with 215 starts for the month.  As for builders, Continental Homes of Texas was back in the lead from August and up from its #2 spot in October, leading the area with 64 starts and a total value of $13.1 million.  K.B. Homes held on to one of the top spots at #2 with 32 starts, while Chesmar Homes jumped from the sixth spot in October to #3 in November with 26 starts on file.
Residential construction permit information utilized for the graphs and above listed figures was directly derived from HBW construction data reports. To gain access to the HBW database and receive custom and detailed reports on the latest permits in Texas and beyond, please contact HBW for details.