With summer here, it is a perfect time to plan for your next business vacation.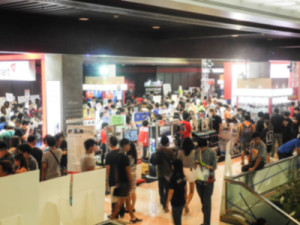 Industry conventions and trade shows can be a great way to refresh your team and get inspired by new products.  Whether attending as an exhibitor or as a guest networking on the floor, industry events can provide a reason to regroup and assess which of your own products or services can use an upgrade.  In addition to the trade show floor, there may also be educational programs or seminars that can assist you in upping your game and staying "in the know" on the latest trends in home building.
With summertime officially here in just one month, it's only natural to begin thinking about the next family vacation or getaway.  Although personal breaks are important, don't forget to provide the same opportunities for recharging your team and business.  Choosing the right event for your company is a good place to start… You will want to make sure there are networking opportunities, product previews of interest and educational programs that suit your needs.  Logistics are also a major factor.  You will need to plan ahead to ensure that travel and related expenses have been factored in and fit your budget.  Whether you are making time this summer or simply need some ideas for the coming year, here is a list of industry tradeshows and events that are worth checking out this summer:
For tips on getting the most out of your tradeshow experience, check out last year's post on planning for industry events.  For more information on construction business tips and industry updates, stay connected with the HBW Blog.  To get ahead of construction activity and gain access to the latest permitting data in Florida, Texas, Georgia, Alabama and Oklahoma, contact HBW for more information on construction data reports and industry leads.