If you are building new homes or renovating existing residential structures in South Miami, be prepared to install solar.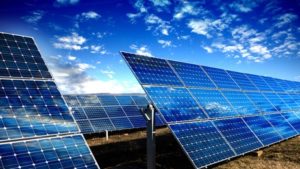 When we hear "solar", most of us think of the sun, and when we think of sun, it is easy to think of the Sunshine State.  Despite the fact that Florida is known for sunshine, it has not been the most active state when it comes to solar requirements and installations.  According to the Solar Energy Industries Association (SEIA), Florida doesn't even make the top ten for the amount of solar capacity installed in 2016.  That being said, the Sunshine State did "shine" as it ranked #5 for total solar jobs nationwide and has shown signs of growth in solar having bumped up two spots since the previous year for total solar capacity.
Overall, solar appears to be gaining in popularity in Florida, and as of this week, it has even become a requirement in a city to the south.  On July 18, 2017, the City of South Miami passed a new law that will require all new home construction (and even some residential renovations) in the city to include solar panels.  Why is this newsworthy you ask?  Well, it is the first law of this level for solar in Florida – a breakthrough for sustainable construction and alternative energy for the state.  From a nationwide perspective, this new law puts South Miami on the map for renewable energy as it has just become the 4th U.S. city (and the first city outside of California) to require solar panels on new homes. The law will go into effect in just a couple of short months (September 18, 2017).
For our Florida home builders, it is important to know what this new law means for residential construction in South Miami.  Under the new rules, there are new requirements for both new residential construction and home renovations.  The requirements for solar are as follows (source: Miami Herald):
New Construction (including single-family homes, townhouses and multi-story residential buildings) – 175 sq. feet of solar panel must be installed per 1,000 sq. feet of sunlit roof area OR 2.75 kw per 1,000 sq. feet of living space (whichever is less).
Home Renovations – Any residential renovation that replaces more than 75% of the current structure or extends the current living space by more than 75% will also be required to meet the above listed rules.
With Florida ranking third for its potential to draw power from the sun (source: SEIA), the new law in South Miami may just be the beginning of solar requirements in Florida.  With so much potential, it could just be a matter of time before surrounding cities catch a ride on the renewable energy wave.  Thanks to South Miami raising the bar, things are looking up for solar and new construction is getting a little brighter in the Sunshine State.
For more information on construction trends, business and marketing tips, stay connected with the HBW Blog.  To get ahead of construction activity and gain access to the latest permitting data in Florida, Texas, Georgia, Alabama and Oklahoma, contact HBW for more information on construction data reports and industry leads.