With summer temperatures continuing to rise, now is the time to put heat safety practices in place on the job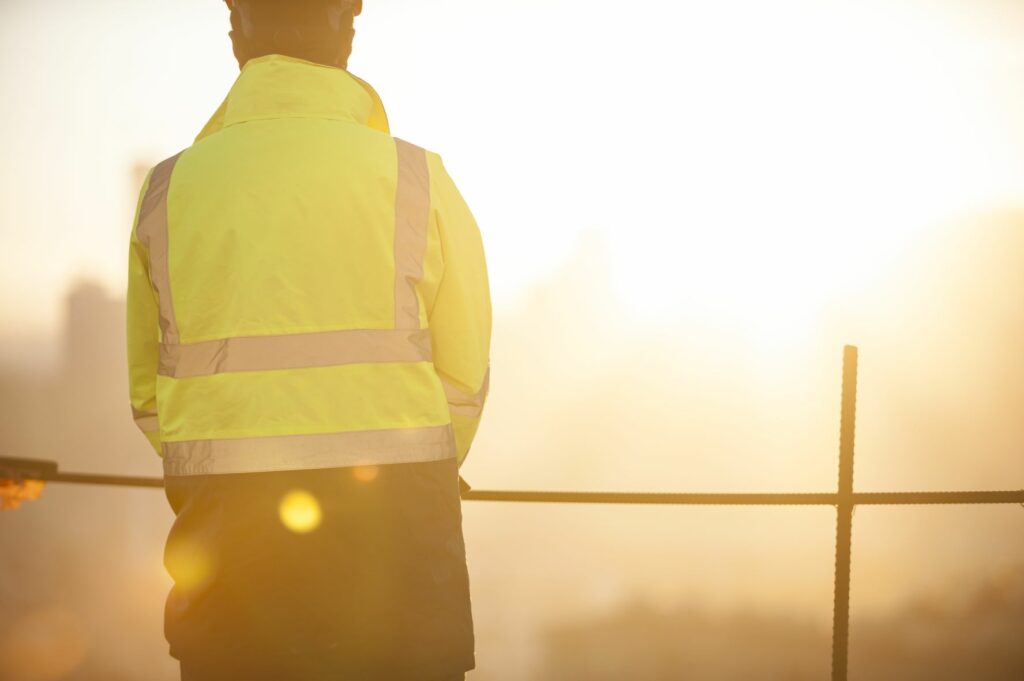 There is no denying that temperatures over the last month have been rising to dangerous levels. Record highs are challenging construction workers and contractors all over the country, and summer has just begun. In June, San Antonio had 17 days of triple digit heat, and the norm is two days. Additionally, multiple cities in Texas experienced an onslaught of 100-degree days in June amid extreme droughts.
While heat is expected during summer months, excessive heat puts workers and crews at high risk for heat stroke, exhaustion, and dehydration.  According to OSHA, thousands of workers become ill every year due to extreme heat conditions, and construction workers comprised 36% of all heat-related deaths on the job over a recent 25-year period (source: Safety & Health Magazine).  For this reason, it is critical for contractors to adopt safety precautions to protect workers, as well as review business owners' responsibilities as they pertain to the safety and protection of their crews.
So, where do you get started on heat safety?  A good place to begin is OSHA's webpage for their "Water. Rest. Shade." campaign.  Through the campaign, OSHA aims to educate employers and their workers about the dangers of working in high heat conditions, as well as provide tools and resources to stay safe during the hot summer months. 
Want more? Here is a quick list of highlights and links to set in you in the safe and right direction:
OSHA-NIOSH Heat Safety Tool App – The OSHA-NIOSH Heat Safety Tool is useful for planning outdoor work activities based on how hot it feels throughout the day. It features a real-time heat index and hourly forecasts, specific to your location, as well as occupational safety and health recommendations from OSHA and NIOSH.
NIOSH Heat Stress Podcast – Protect Yourself from Heat Stress. After you have downloaded the printable materials to post and share with your team, you can also listen to this useful podcast to learn how to identify the symptoms and protect yourself from heat stress.
OSHA Fact Sheet: Protecting Workers from the Effects of Heat – While this fact sheet has been published for some time now, it still serves as a great go-to for breaking down easy preventative measures you can take, as well as guidelines for strengthening your heat safety plan and procedures.
Education – From training guides to printable posters, OSHA has a variety of publications that are free to download and share with your team. Training modules are available in English and Spanish. Some examples of the most updated data sheets include the following:
Prevent Heat Illness at Work: OSHA Alert
(OSHA 3975 – 2021) (English: PDF)    (OSHA 4067 – 2021) (Spanish: PDF)
Heat Illness: Prevent Heat Illness at Work Pamphlet
(OSHA 4135 – 2021) (English: PDF)     (OSHA 4135 – 2021) (Spanish: PDF)
Heat Illness: Prevent Heat Illness at Work Poster
(OSHA 3431 – 2021) (English: PDF)     (OSHA 3432 – 2021) (Spanish: PDF)
Beyond protecting your own team, you can always join the safety movement to help others.  As an industry leader, you can use your power on social media to spread the word about safety and demonstrate your company's commitment to protecting workers from the dangers associated with high heat conditions.  Consider using #WaterRestShade to be part of OSHA's latest campaign tweets and empower others by sharing the actions your company takes to protect workers from heat illness.
For more information on construction industry trends and business tips, stay connected with the HBW Blog.  To get ahead of construction activity and gain access to the latest permitting data in Florida, Texas, Georgia, Alabama and Oklahoma, contact HBW for more information on construction data reports and industry leads.