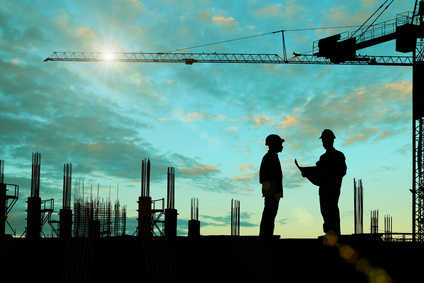 On Friday, October 9, 2018, OSHA announced a newly issued final rule on Crane Operator Certification Requirements.  In brief, OSHA's standard for cranes and derricks in construction have been updated to clarify each employer's duty to ensure the competency of crane operators through training, certification or licensing and evaluation.  As published on their website, the final rule makes the following changes:
The provision that required different levels of certification based on the rated lifting capacity of equipment will be altered. While testing organizations are not required to issue certifications distinguished by rated capacities, they are permitted to do so, and it is up to employers as to whether they accept them or continue to rely on the certifications based on crane type alone.  This final rule removes the requirement that crane operator certifications include the crane's rated lifting capacity, as OSHA determined that the capacity requirement for certification is not necessary to protect workers, and there is concern that a shortage of certified operators will disrupt the construction industry severely.
Minimum Competency Requirements – The rule established a minimum requirement for deeming an operator as competent. While certification ensures an objective baseline of general knowledge of crane operation, it does not ensure that operators know how to operate a particular crane for a particular task. For this reason, OSHA is executing a requirement that employers assess the ability of their operators to run the cranes they will be using for the tasks to which they are assigned.
As with every new rule, there are a number of areas and details of which you should be aware.  Under the final rule, "critical lift" is permitted if the operator is certified and under the direction of a trainer.  When it comes to evaluations, the employer must ensure that each operator is qualified through demonstration of "skills and knowledge, as well as the ability to recognize and avert risk, necessary to operate the equipment safely…"  This evaluation must be done by a person who has the knowledge, training, and experience necessary to assess operators.  For those employees who are already employed by the company (prior to the effective date of the final rule), the employer is allowed to rely on its previous assessments and does not need to perform a new evaluation of the operator's knowledge and skills.
Once an operator has passed an evaluation on one piece of equipment, the employer may allow that operator to operate different equipment without conducting another evaluation if the employer can demonstrate that operating that equipment would not require substantially different skills, knowledge or ability to recognize and avert risk. Evaluations must be documented and include the operator's name, the evaluator's name and signature, the date of the evaluation, and the make, model, and configuration of equipment used in the evaluation. The documentation of the evaluation must be available on the job site for as long as the operator is employed; electronic versions are accepted.
So, how does one ensure that their operator is meeting the requirements?  According to OSHA, an operator can meet certification requirements by obtaining certification from an accredited, third-party crane certification organization as described in paragraph (d) of the final rule. An employer can also comply with OSHA's standard by developing an employer audited program and use this program to certify operators it employs. Additionally, operators can meet OSHA's certification requirements by obtaining a state or local crane operator license that meets OSHA's requirements.
While the final rule makes changes on requirements, it does not change who is covered by the cranes standard.  To learn more about the scope of the cranes standard, see 29 CFR 1926.1400.  The final rule will become effective on December 10, 2018, with the exception of the amendments to 29 CFR 1926.1427(a) and (f) (Evaluation and Documentation requirements), which will become effective February 7, 2019.  For more information, the details and full final rule can be found here: "Cranes and Derricks in Construction: Operator Qualification".
For more information on construction business and marketing tips, stay connected with the HBW Blog.  To get ahead of construction activity and gain access to the latest permitting data in Florida, Texas, Georgia, Alabama and Oklahoma, contact HBW for more information on construction data reports and industry leads.