OSHA penalties are expected to increase for the first time in 25 years.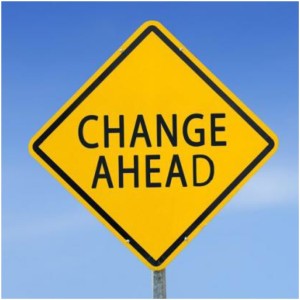 There are a lot of topics buzzing in the news this week, from important Veterans Day celebrations to Starbucks "holiday" cups.  One topic that may have slipped by your radar but is worth some attention is the predicted hike in OSHA fines.
You might be thinking, "This doesn't pertain to me – I am OSHA compliant."  Nonetheless, it is worth everyone's attention as the proposed increase is the first increase to OSHA fines in 25 years – Yes, 25 years!  Why the sudden increase?  Well, it was probably a matter of time.  In 1990, the Federal Civil Penalties Inflation Adjustment Act of 1990 exempted OSHA from increasing penalties based on inflation.  Last week, on November 2, 2015, President Barack Obama signed a new budget into law that contains an amendment removing the exemption from 1990.
Now, we are left with "catching up" to inflation.  The law allows for a one-time increase up to 82%. OSHA has until August 1, 2016 to account for current inflation levels (1990-2015) and issue an interim final rule increasing penalties to account for inflation, which currently looks like an 80% raise in fines.  After this one-time increase, the maximum penalties would continue to be adjusted and increased based on the inflation rate every year going forward.
The outstanding question is what the total new increase will be once the one-time adjustment has been made.  Although OSHA has the option of implementing an adjustment less than the maximum, popular opinion is that it is unlikely for OSHA to not utilize this opportunity to raise rates to the maximum.  If the maximum increase is applied, the current highest fine of $70,000 for repeat and willful violations would exceed $125,000, and serious and failure to abate fines would go from the current maximum of $7,000 to more than $12,500.
Rather than focusing on the doom and gloom of the imminent increase in penalties, employers should use this time to review and prepare.  There is no need to panic – This increase does not apply to current or previous violations, and at this point, it is not something that will be retroactive.  As previously mentioned, OSHA has until August 1, 2016, which gives you plenty of time to ensure your job sites and crews are OSHA compliant.  Employers should review their safety programs, training and policies for compliance and make any adjustments necessary so that they are current.
Increased fines or not, maintaining your safety policies and programs should be standard practice.  If you need some motivation to get started, check out: "Safety Update: OSHA Resources and Review" for some direction.  Safety in the workplace, especially the construction industry, should be a top priority. Work with your company's safety professionals (internal and external) to stay on top of safety regulations and OSHA requirements.  Allow this proposed increase in fines to be an increase in monitoring and strengthening your company's safety programs.
HBW serves contractors, construction and design professionals in Alabama, Georgia, Texas, Florida, and Oklahoma. HBW offers the most current building trend and permitting activity reports. Contact us for a complimentary building data report today.