Construction professionals must balance a number of responsibilities on-the-go; when there is finally time for getting back to the office, it is important to utilize the time efficiently and effectively.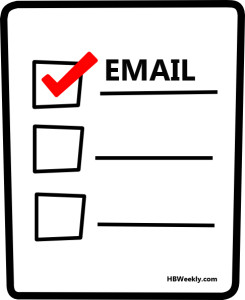 If you are in construction, you know that office time looks more like driving time.  Between site visits and meetings, time spent in the office is limited, making it easy for some of the most critical priorities to slip through the cracks. More than losing track of priorities, wasted office time can take away from business development.  Sustaining day-to-day operations is one thing, but you also need to have time for nurturing client relationships and building new relationships with your HBW leads and prospects.
The good news is that there are a number of easy and effective ways to manage time in the office in order to get the most out of every minute. From utilizing the latest in apps and technology to being methodical with tasks and schedules, here are 5 ways to add value to time spent in the office:
Prioritize and Reprioritize – If you ask a contractor to list his/her priorities for the day, it would seem like an easy question. The obvious ones would be related to job timelines, estimates, proposals and/or meetings.  Rarely would you hear "email" as a priority or all of the distractions in between.  It's easy to suggest to keep a list of priorities, but the truth is that for any busy contractor priorities shift throughout the day. As Allen Saunders (and later John Lennon) once eloquently put it:  "Life happens to you while you're busy making other plans."  This does not mean you should abstain from planning and prioritizing, rather it means that you should adjust your priorities as needed.  Being too rigid can limit your ability to address pressing issues and the unexpected, while being too flexible can lead to an endless circle of chasing your tail.  When it comes to prioritizing tasks and action items, you can strike a balance by creating a weighted system for tasks – A 1-5 scale can be helpful, with 1 being immediate/high priority and 5 being on the lower end and back-burner.  We can't plan for many situations, but for those priorities that we know are outstanding, we can manage them by actively working them through a priority list, ensuring that the items that take precedence are met in a timely manner.
Keep Top Priorities Visible – By "visible" I am not referring to scattering several piles across your office that you have justified as an "organized mess".  Even the most organized of messes can become black holes for important correspondence, estimates, RFPs and notes. To keep priorities visible, you will want your list to be visible and in a place that you will view on a daily basis. There are a number of ways to ensure visibility… You may choose to create task reminders in Outlook or manage a checklist in Evernote or Excel. For old-schoolers, post-it notes may still be a method for list management (although troublesome when the notes go missing).  However you choose to keep the list, just make sure it is centralized, easily accessible, and editable.
Curtail the Email – Many of you may be thinking: "No way! I receive too many emails in a day to stop checking." Understood and agreed.  With mobile technology, smartphones and tablets, we can run but can't hide from email.  It is seemingly nonstop and very much a constant distraction, especially if you have your phone set for alerts every time a new email creeps into your inbox.  If you really want to take control of your office time, email is a great place to start.  Checking email every time your phone dings is not an ideal way to manage your time; it is not reading the email that will eat away your time but the new priority that you may choose to act upon without adding it to and ranking on your priority list.  Before you know it, you are spending the entire day on a new item that may or may not be priority #1 and is derailing a productive project.  First step, turn off the new email alerts on your phone and tablet. Second, schedule 2-3 times throughout the day (30-minute increments) for reviewing and following up with email.  You may need more or less scheduled times, but schedule it rather than make it a constant reflex action.  Over time, you will notice that most email can wait an hour or two and that immediate action is not required 95% of the time. If somebody is desperate to reach you, they will find a way to contact you by calling or texting. Of course, there will always be those times when you are waiting to hear back from a potential client and feel compelled to check for the latest response, but for the most part you will want to avoid making a habit of checking every few minutes.
Schedule Social Media – It is easy to get sucked into social media, both business and personal. It happens all of the time, one post leads to a link, leads to a story, then a related story, then a related contact, etc. etc. One hour later, you are swirling in stories without completing one task on your priority list.  Personal social media is an entire article in itself, and for the sake of time, we will skip it as it can be a major issue with staff and contains many layers.  If you are managing social media for your business, make sure to add it to your schedule in the same way you would add a meeting.  Try to use functions within the platform or apps like HootSuite, Buffer and Tweetdeck to schedule the posts in advance.  Depending on your content, you may be able to get 1-2 weeks completed in 1-2 hours.
De-Clutter & Organize – A cluttered space is a cluttered mind. For those ideas and errands that pop-up throughout the day, simply jot them down in one place and review them at the end of the day to see where they fit on your priority list.  Your desk should remain clear; if you are not using something on a daily basis or every other day, then put it away.  Same rule for your email.  Don't think that just because you marked an email as "unread" that you will get to it later; that email will be out of sight after 10 new emails follow.  For this reason, use the folders function to file content you may need at a later date and delete old email.  Hard copies and digital copies follow the same rule – file it away if you don't need it today.  By having organized and consistent files, you will not waste time looking for documents later.
By streamlining your office time and creating an organized system for task and document management, you will free up time in your schedule for business development.  By having more time for nurturing clients and HBW leads, you open the doors to new business and opportunity for growth.