New residential construction in Atlanta is on the rise through the second quarter of 2016.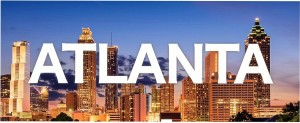 Atlanta is heating up this summer, and we're not referring to the climbing temperatures.  With the closing of the second quarter, Atlanta's residential construction has exhibited consistent growth.  According to the latest Q2 report from HBW, housing starts are up 17% in comparison to the same time last year.  Through the second quarter of 2016 there are 11,306 new permits on file for the metro area, and quarter over quarter growth of approximately 25%.
Growth at a Glance
The metro Atlanta county with the highest percentage of growth in 2016 thus far is Clayton County.  Since the start of the year, Clayton more than doubled in housing starts quarter over quarter.  With 415 new permits since the start of the year, the area has experienced a massive 169% increase in new residential construction permits in comparison to YTD 2015.  Looking at growth alone, Carroll County has exhibited growth in housing starts every year since 2012.  So far, 2016 has been the area's strongest year for growth as housing starts are up 130% in comparison to 2015.  Finally, if there were an honorable mention for growth, we would add Jackson County to the list.  The Jackson area has experienced significant growth year over year for the past 5 years with a 63% increase in housing starts so far this year (vs. 2015).    With already 220 new residential construction permits on file for 2016, Jackson County is slated to surpass totals from 2015 by the coming third quarter.
Top Counties for New Construction
Since the start of the year, the same counties have led the top four spots for total housing starts.  Still holding strong in the #1 spot is Gwinnett County.  With nearly 1,900 new residential construction permits through the second quarter, Gwinnett is ahead of last year by 21%.  With Forsyth County being slightly ahead of 2015 by 4%, it maintains the second top spot for housing starts with 1,560 permits on file with HBW thru Q2.  Although experiencing a slight dip in comparison to the same time last year, Fulton County remains at #3 with 1,229 housing starts through the second quarter of 2016.  Fulton is also the county with the greatest number of new homes valued over $500k and has experienced a 20% increase in higher value construction quarter over quarter.  Continuing to hold steady at #4, Cherokee County is up by 7% (vs. 2015) with 994 housing starts and consistent quarter over quarter growth.  Finally, joining the top five for the first time this year, Cobb County has a 67% increase in housing starts in comparison to 2015 with 804 new residential permits through Q2.
Information utilized for the graphs and above listed figures was directly derived from HBW construction data reports. To gain access to the HBW database and receive custom and detailed reports on the latest building activity in Georgia, Florida, Texas, Alabama, and Oklahoma, please contact HBW for details.