Permit totals from February have been tallied, and housing starts in Texas increased by 18% in comparison to January.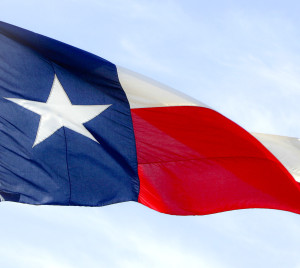 Late last month, Realtor.com revealed its top 20 hottest U.S. real estate markets for February 2016, and Dallas, Texas was in the #3 spot out of 20 U.S. cities.  Dallas continued its upward climb in the HBW database in February as well, along with Houston for residential construction.  From Dallas, Houston, Austin and San Antonio, there were more than 5,100 housing starts on file for the month, with a total construction value in excess of $1.2 million.
The area with the greatest total number of permits for February was Houston, with 2,262 housing starts and approximately $420 million in total value – a 15% increase since January.  As previously mentioned, Dallas continues to rise since the start of the year.  Last month, there were 1,706 new residential permits on file for Dallas which is a 21% increase in comparison to January; additionally, Dallas held the highest total construction value for the month with more than $544 million in residential construction.
Experiencing the greatest increase since January, San Antonio's residential construction activity was up by a whopping 80% with 512 housing starts and a total construction value close to $112.8 million.  The only area that we reviewed in Texas that experienced a slight decline (-5%) in residential construction permits was Austin.  According to the latest from the HBW database, there were 701 new residential permits in Austin for February and a total construction value in excess of $171.1 million.
Since January, there were a few shifts in position in the top 5 counties for the month.  Harris County (Houston) continued its lead in the #1 spot for total housing starts in February.  Harris was remarkably steady and consistent with 1,050 starts for the month and a total construction value of $191.5 million.  Jumping up one spot to the second highest for total permits, Fort Bend (Houston) had 594 new residential construction permits and a total value greater than $97.2 million.  Although up by 8% since January, Collin County (Dallas) dropped one spot to #3 for the month with 522 housing starts and the second highest total construction value of nearly $169.3 million.  Tarrant County (Dallas) moved up one spot since January and was fourth highest for total permits in February, with 499 housing starts and more than $128.7 million in total construction value.  Travis County (Austin) slipped back one spot to #5 with 367 total permits and a monthly construction value of more than $89.1 million).
Monthly summaries are intended to provide the latest on lead information available through HBW's construction data reports and services.  Construction fluctuations in any given area on a monthly basis are normal and expected.  For a comprehensive understanding of residential construction patterns based on permitting activity, check out the HBW Blog's Quarterly Reports and Year-End Reviews.
Information utilized for the graphs and above listed figures was directly derived from HBW builder data reports. To gain access to the HBW database and receive custom and detailed reports on the latest building activity in Texas and beyond, please contact HBW for details.