A review of permit data for new residential construction in Florida during the month of October 2021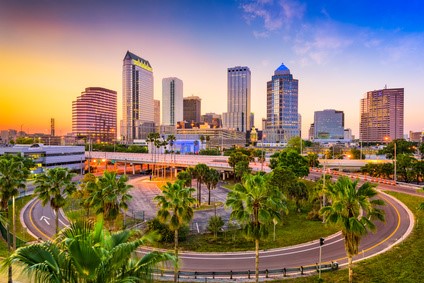 Last month, there were approximately 8,430 new residential construction permits with a total value of nearly $2.4 billion added to the HBW database for Florida; this reflects a level construction activity that is consistent with figures from the previous month (September).
Out of the five regions reviewed (Southwest, Tampa, Orlando, Southeast, Northeast), the greatest amount of new home construction took place in Tampa, where there were 2,445 new permits for the one-month period. Not far behind, the southwest region and Orlando held high amounts of new construction having 2,336 and 1,410 new permits on record respectively. On the other hand, the areas with the least amount of new residential construction permits for the one-month period were Jacksonville (1,282 permits) and the southeastern region (956 permits).
When looking at the average value of new home construction, the southeast (average value: $342,059) held a higher value of new residential construction projects, while the lowest average value of permits could be found in Jacksonville (average value: $242,634). Here is a closer look at the average value of new home construction across the Sunshine State last month:
While certain regions predictably held higher concentrations of new home construction, when looking at HBW's construction data reports from a county-by-county perspective, there were pockets of highly active areas dispersed throughout the state. Based on total number of new permits on record with HBW last month, the following five counties ranked as the top five for total new permits and carried nearly 38 percent of all new home construction in the state:
#1. Lee County (Southwest) – 941 permits
#2. Polk County (Tampa) – 783 permits
#3. Hillsborough County (Tampa) – 585 permits
#4. Duval County (Jacksonville) – 448 permits
#5. Manatee County (Southwest) – 431 permits

To gain more information on the builders, homeowners and permits for the construction activity above, check out HBW for your copy of the latest construction data reports. To gain access to the HBW database and receive custom and detailed reports on the latest residential and commercial building activity in Florida, Georgia, Texas, Alabama, and Oklahoma, please contact HBW for details.