New home construction in Atlanta continues its upward trend in the first quarter of 2018.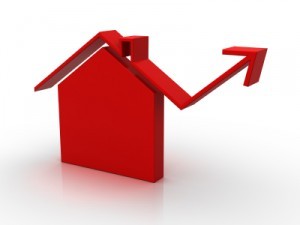 HBW's quarterly building activity trend reports are in, and from the looks of this year's first quarter, Atlanta is continuing to see growth in the residential construction market.  Having experienced a year-over-year increase of just about 3% in the first quarter of 2018, Atlanta has nearly 5,500 new residential construction permits on file.
Out of the 24 different Georgia counties reviewed, Gwinnett led for the greatest total number of housing starts so far this year (789 permits), while counties including Paulding (+42%) and Hall (+28%) were notable for their marked annual growth in new residential permits.
Just behind Gwinnett was Fulton County with nearly 600 housing starts in the first quarter of this year, reflecting a stable and consistent trend for the area as figures nearly match new construction activity from the same time last year.  Forsyth County landed the third top spot for housing starts with approximately 550 new permits for the 3-month period.  Cherokee County also made the top five list having more than 460 housing starts on file with HBW.  And finally, Cobb County appears to be keeping up its expansive growth pattern as it leaped ahead with a 20% year-over-year increase (453 permits) in the first quarter.  The top counties for total permits on file in Q1-2018 are as follows:
When looking at higher value construction (>$500k), Fulton County ranked #1 for total new permits (79 housing starts), and Cobb County appears to be outpacing the previous year so far.  Overall, the Metro Atlanta area appears to be on track with last year's figures for higher value construction while having a slight head start in new residential construction across the board.
Information utilized for the graphs and above listed figures for metro Atlanta residential construction was directly derived from HBW construction data reports. To gain access to the HBW database and receive custom and detailed reports on the latest residential and commercial building activity in Florida, Georgia, Texas, Alabama, and Oklahoma, please contact HBW for details.