An overview of the latest construction data for residential construction in Atlanta and surrounding areas from January through September 2019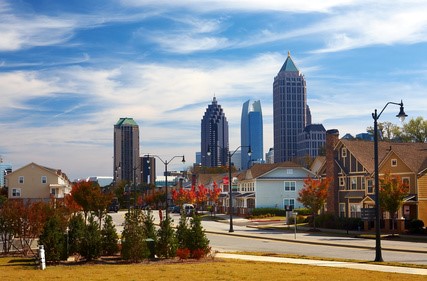 In Atlanta and surrounding counties there have been approximately 18,270 housing starts added to the HBW database since the start of this year (thru Q3), reflecting a year-over-year decrease of 3 percent in new residential construction.  The counties with the highest concentration of housing starts for the nine-month period include:
Gwinnett County – While Gwinnett County has experienced a year-over-year decrease of 12 percent in new home construction through Q3-2019, the area still holds a higher total number of housing starts (2,415 permits) in comparison to other counties reviewed.
Fulton County – Fulton County ranks second for total new permits on record with HBW through Q3-2019 (1,829 permits), and the area ranks #1 for higher value housing starts, having 175 new permits with construction values in excess of $500k.
Cherokee County – In Cherokee County, there has been a one percent increase in housing starts in comparison to the same time last year, resulting in 1,691 new permits added to the HBW database through the third quarter of this year.
Forsyth County – Forsyth County has been experiencing a decrease in housing starts year after year since 2016, and so far in 2019 the pattern hasn't changed. Through the third quarter of this year, Forsyth County has experienced a 24 percent year-over-year decrease in new home construction, resulting in 1,471 new residential construction permits.
Cobb County – Cobb County ranked #5 for total new permits through Q3-2019, having 1,340 housing starts on file for the nine-month period.
While residential construction in the Atlanta area is down overall, there are several counties where housing starts are soaring in comparison to last year, with year-over-year increases ranging from 39 percent (Dekalb County – 1,207 permits) to nearly 300 percent (Clayton County – 724 permits).  Additionally, there are nearly 420 new permits carrying residential construction values in excess of $500k on file through Q3-2019, and more than half of all new "higher value" housing starts originated from two counties: Fulton County (175 permits >$500k) and Dekalb (65 permits >$500k).
Information utilized for the above listed figures for Metro Atlanta residential construction was directly derived from HBW construction data reports. To gain access to the HBW database and receive custom and detailed reports on the latest residential and commercial building activity in Florida, Georgia, Texas, Alabama, and Oklahoma, please contact HBW for details.