A list of industry conventions and expos that are coming up in early 2022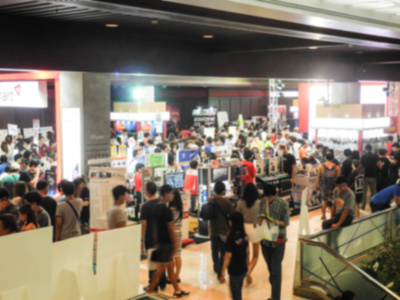 For the last couple of years, we have put a lot on hold, including in-person industry events and expos. And while pandemic news seems to fluctuate, along with restrictions and requirements, many industry expos are still carrying on and working to connect and expand the networks of industry professionals across the nation.
With the new year here and our sights set on 2022, we gathered a few industry events that you may want to consider in the coming months.  Here are five upcoming industry conventions and trade shows that are on the calendar for early 2022:
FWCCA Trade Show and Convention
Date: January 26-27, 2022
Location: Gaylord Palms Resort & Convention Center – Orlando, Florida
Details: The Florida Wall & Ceiling Contractors Association is the voice of the Florida wall and ceiling industry. Made up of contractors and industry allies, FWCCA represents the needs and concerns of wall and ceiling contractors.
Website: http://www.fwcca.com
NAHB International Builders Show (IBS) – National Association of Home Builders 2022
Date: February 8-10, 2022
Location: Orange County Convention Center – Orlando, Florida
Details: The NAHB International Builders' Show® (IBS) is the premier, annual event that connects, educates, and improves the residential construction industry; it offers new product launches, construction demos, industry thought leader sessions, workshops, panel discussions, and more.
Website: www.buildersshow.com
2022 IIBEC International Convention and Trade Show
Date: March 17-22, 2022
Location: Rosen Shingle Creek – Orlando, Florida
Details: International Institute of Building Enclosure Consultants – IIBEC's premier annual event features over 17 hours of live, in-person educational seminars, a two-day trade show, and live product demonstrations.
Website: https://iibec.org/2022-iibec-international-convention-and-trade-show/
Date: March 16-17, 2022
Location: Kay Bailey Hutchinson Convention Center, Dallas, Texas
Details: The Build Expo is an annual event that occurs in several locations throughout the U.S., displaying thousands of industry products and offering networking and educational opportunities with 20+ expert and accredited classes.
Website: http://buildexpousa.com/dallas-build-expo/
Date: May 10-11, 2022
Location: Tampa Convention Center – Tampa, Florida
Details: The Build Expo Tampa 2022 is an important trade show and exhibition that connect buyers, suppliers, manufacturers, and service providers for developing new connections, learning about new techniques and technology, and gaining valuable industry knowledge.
Website: http://buildexpousa.com/tampa-build-expo/

For more information on construction business and marketing tips, stay connected with the HBW Blog.  To get ahead of construction activity and gain access to the latest permitting data in Florida, Texas, Georgia, Alabama and Oklahoma, contact HBW for more information on construction data reports and industry leads.