HBW reports on new residential construction in Texas through the 3rd quarter of 2017.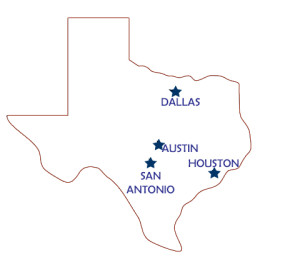 Upon review of the four major metro areas (Dallas, Houston, San Antonio, Austin) of Texas, we found more than 54,500 housing starts on file with HBW through the 3rd quarter of this year, reflecting an 8% year-over-year increase.  Dallas has displayed the most year-over-year growth (+13%), while Houston takes top spot for total permits (~22,450) for the period.  When looking at total housing starts through Q3, Dallas came in just behind Houston with 18,440 new permits, while Austin and San Antonio followed with approximately 8,300 permits (-3%) and 5,380 (+10%) permits respectively.
Every major metro area with the exception of Austin is ahead of 2016 figures, with the most growth in residential construction being in the Dallas area counties of Rockwell (+39%), Ellis (+31%) and Tarrant (+30%).  Looking at all counties across the state, Harris County (Houston) led for total housing starts having nearly 12,000 new permits on file through the third quarter of this year, a 10% increase in comparison to 2016.  Next in line were the Dallas area counties of Collin (5,782 permits) and Tarrant (5,191 permits), which were closely followed by Travis County in Austin (~5,100 permits) and Fort Bend in Houston (3,925 permits).
When reviewing higher value housing starts throughout Texas, it should come as no surprise that Dallas holds the lead in this department.  Already having more than approximately 1,560 housing starts valued >$500k, Dallas is positioned to be ahead of 2016 by the end of this year.  The Houston area has also had a healthy dose of high value residential construction; with 700 new permits valued above $500k, the area is also tracking to be ahead of last year's figures.
Information utilized for Texas residential construction reports was directly derived from HBW construction data reports. To gain access to the HBW database and receive custom and detailed reports on the latest residential and commercial building activity in Florida, Georgia, Texas, Alabama, and Oklahoma, please contact HBW for details.