A review of permit data for new swimming pool construction in Texas during the month of May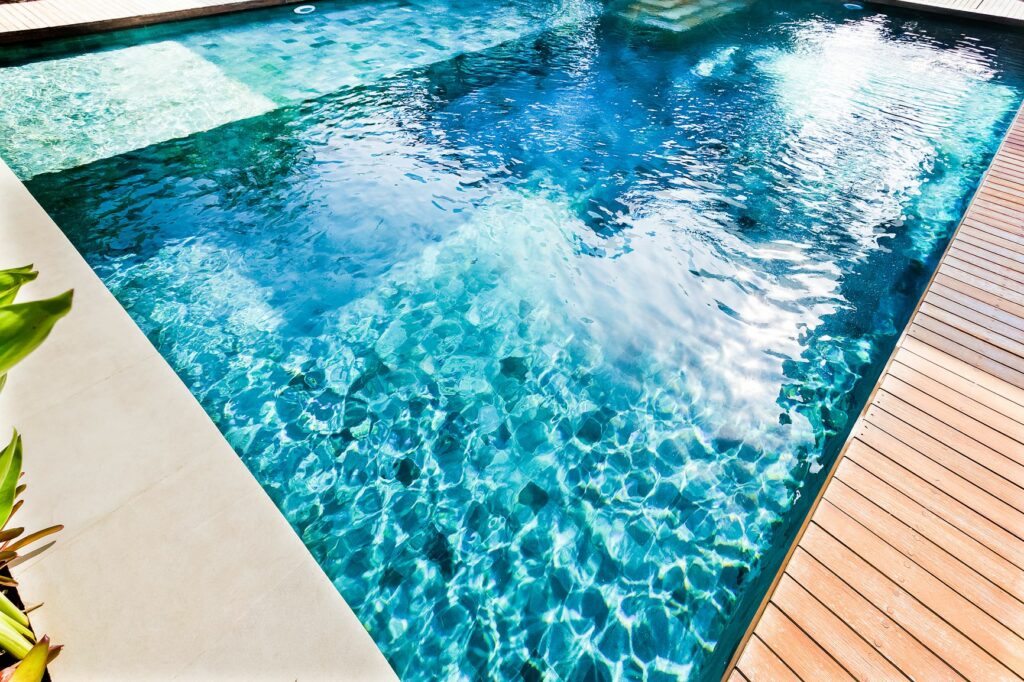 Based on the latest HBW construction data reports, there were more than 1,200 new swimming pool construction permits with a total value of nearly $70 million added to the HBW database for Texas last month; this figure reflects a 15 percent month-over-month increase in new pool construction. In the reports, four major metro regions were reviewed including Dallas, Houston, Austin, and San Antonio. The breakdown of permits from each area is as follows: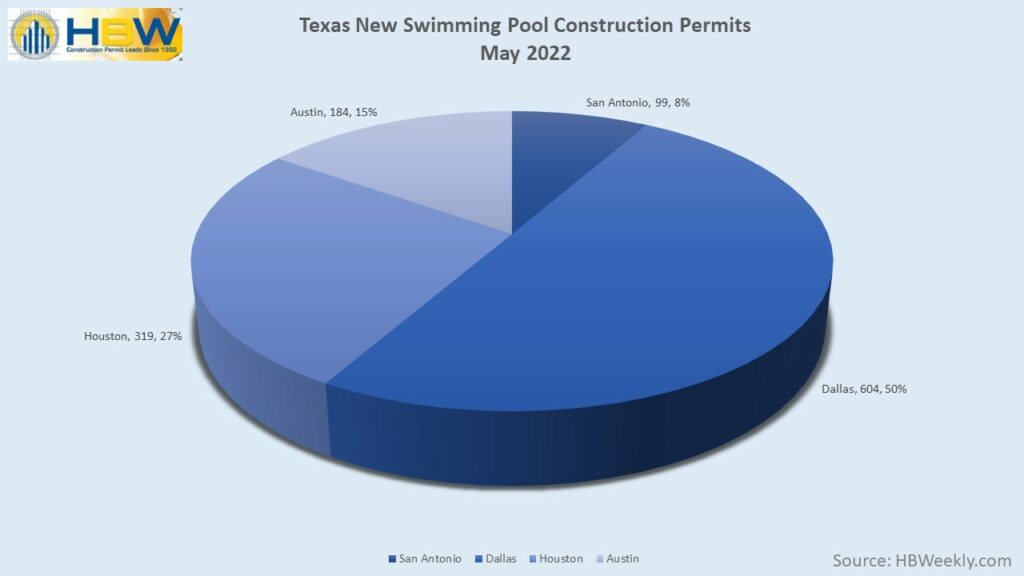 Out of the four major metro areas, the highest concentration of new pool construction activity could be found in Dallas (604 permits) which accounted for 50 percent of all new permits on record, while the lowest level of new construction activity could be found in San Antonio (99 permits).
Across the state, the average value of new swimming pool construction ranged from a high of $72,895 (Houston) to a low of $36,975 (San Antonio). Here is a look at the average value of new pool construction projects by area: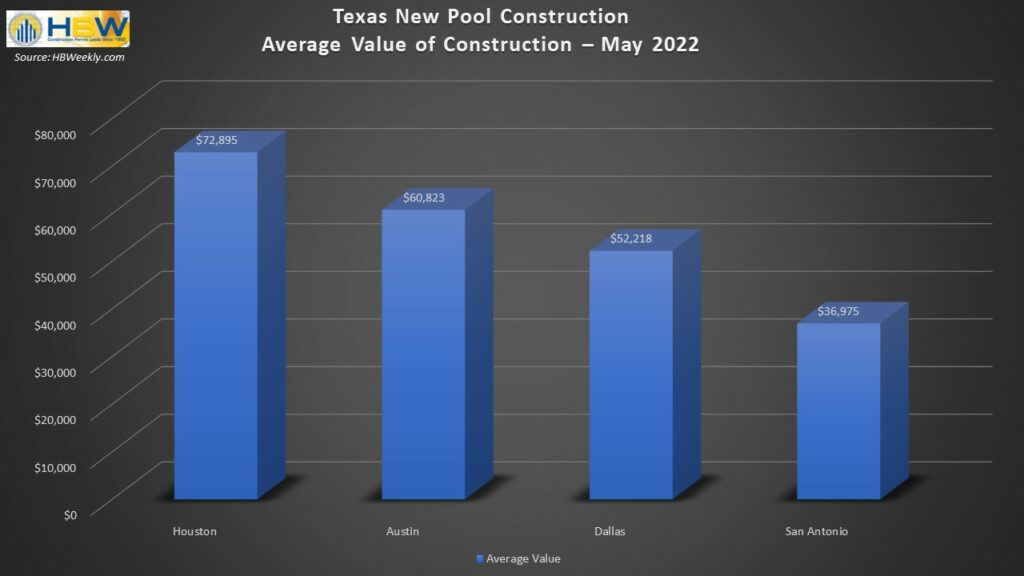 When reviewing the reports to identify the counties with the greatest volume of new pool construction activity, there were five counties that were standouts, holding approximately 65 percent of all new residential construction permits on record for the one-month period; those counties are as follow:
Harris County (Houston) – 185 permits
Tarrant County (Dallas) – 162 permits
Dallas County (Dallas) – 160 permits
Travis County (Austin) – 140 permits
Collin County (Dallas) – 128 permits
To gain more information on the builders, homeowners and permits for the construction activity above, check out HBW for your copy of the latest construction data reports. To gain access to the HBW database and receive custom and detailed reports on the latest residential and commercial building activity in Florida, Georgia, Texas, Alabama, and Oklahoma, please contact HBW for details.