A summary of permit data for new swimming pool construction in Texas during the month of December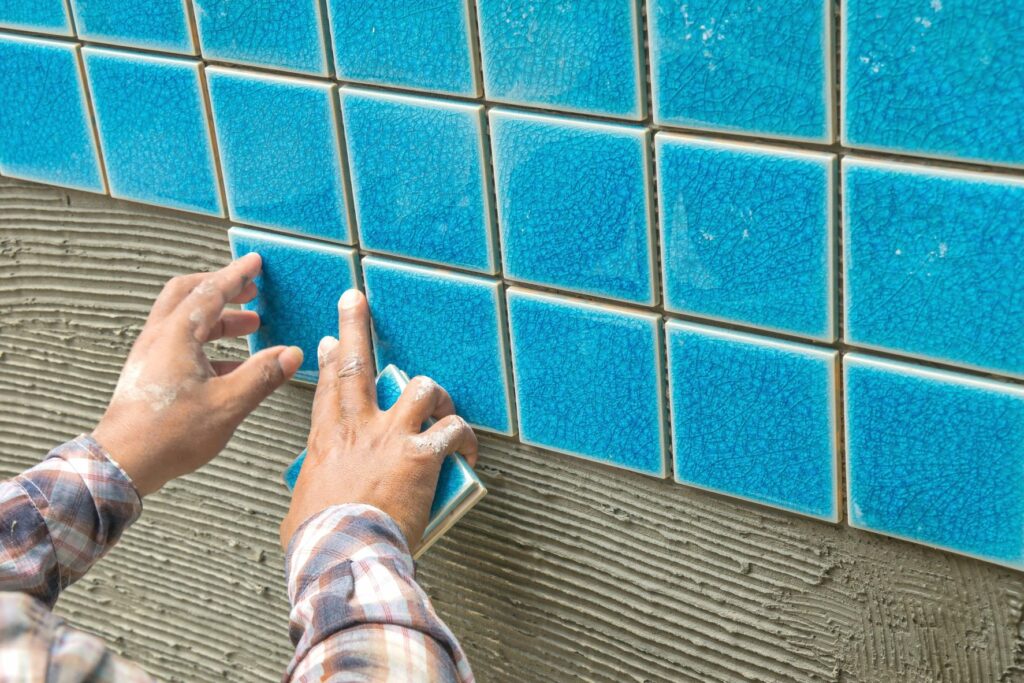 Last month, there were nearly 820 new swimming pool construction permits with a total value of $45.3 million added to the HBW database for Texas; this reflects close to a 33 percent month-over-month increase in new pool construction.
Total Permits
Out of the four major metro areas (Houston, Dallas, San Antonio, Austin) included in the construction data reports, Dallas (336 permits) held the greatest amount of new pool construction, while the fewest new permits originated from the San Antonio area (99 permits):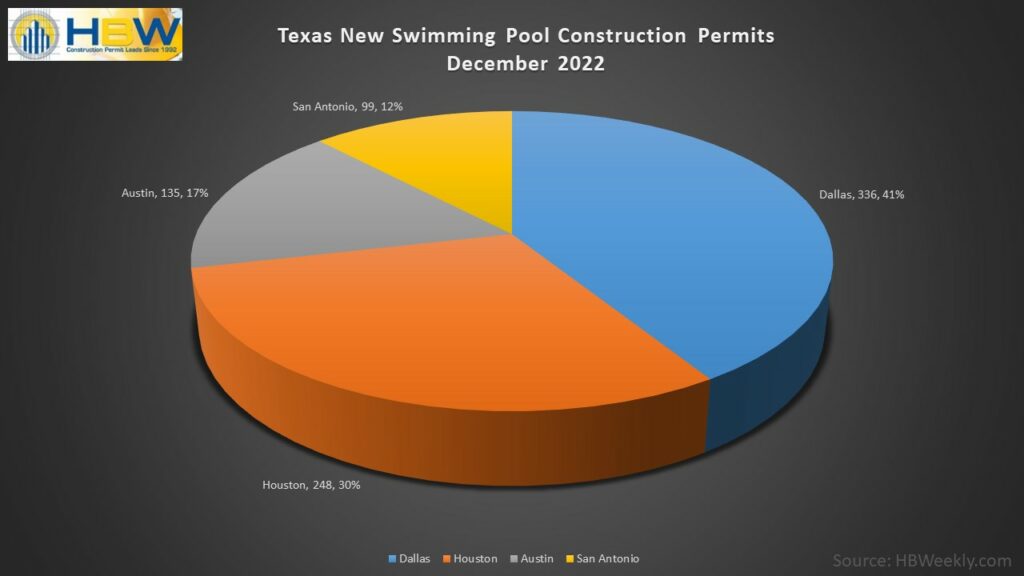 Average Value
Last month, the average value of new pool construction statewide ranged from a low of $32,855 (San Antonio) to a high of $70,969 (Houston). Here is a closer look at the average value of new pool permits in each of the four regions of Texas:
Houston – $70,969.00
Austin – $55,176.00
Dallas – $50,700.00
San Antonio – $32,855.00
Top Counties
There are definitely some hot spots where new pool construction is thriving. From a county-by-county perspective, there were five counties where approximately 64 percent of all new swimming pool construction took place during the month of December, and those counties are as follows:
Harris County (Houston) – 166 permits
Dallas County (Dallas) – 111 permits
Travis County (Austin) – 98 permits
Tarrant County (Dallas) – 74 permits
Bexar County (San Antonio) – 72 permits
Top Pool Builders
When it comes to identifying the leading pool builders that are driving new construction throughout the Lone Star State, the results vary widely based on location. Here are the #1 pool builders in each of the four metro areas of Texas based on the total number of new permits on record with HBW for the one-month period:
Dallas – Riverbend Pools (23 permits)
San Antonio – Keith Zars Pools (21 permits)
Houston – Platinum Pools (20 permits)
Austin – Cody Pools (15 permits)
To gain more information on the builders, homeowners and permits for the construction activity above, check out HBW for your copy of the latest construction data reports. To gain access to the HBW database and receive custom and detailed reports on the latest residential and commercial building activity in Florida, Georgia, Texas, Alabama, and Oklahoma, please contact HBW for details.