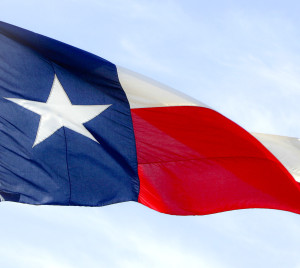 According to U-Haul's annual study of its truck rental data which reviews the net gain of one-way U-Haul rentals entering a state, Texas remains #1 for domestic relocation. It's considered to be America's No. 1 growth state by U-Haul; it has held the title for two years running, and arrivals of one-way U-Haul trucks in Texas have experienced a 1% year-over-year increase.
U-Haul wasn't the only company to see increased inbound traffic to the South… United Van Lines conducted a similar study and noted that 52% of moves to southern states were inbound.  Overall, the top reasons for moving included new job opportunities, increased proximity to family and retirement.
With all of the inbound traffic to the South and Texas, the demand for housing continues to increase.  According to a report by Niche, the top ranked areas to live in Texas (based on crime, public schools, cost of living, employment opportunities and local amenities) were in the Dallas and Houston areas, and the recent reports from HBW also reflect an increase in housing starts.
According to HBW's Texas permit report for February, there were more than 5,600 housing starts in Texas last month, reflecting an 8% month-over-month increase in new residential construction across the Lone Star State.  Out of the four major metro areas reviewed (Dallas, Houston, Austin, San Antonio), Houston continued to rank #1 for total starts (2,206 permits), while Dallas continued to hold the higher value of construction with an average of $316,603.  Dallas was not far behind Houston for new construction… In fact, the area experienced an 18% month-over-month increase resulting in 2,075 housing starts and ranking it second highest for total new residential permits last month.
While Austin and San Antonio don't hold the higher levels of permitting activity as their larger counterparts, residential construction remained healthy in both areas last month. Austin experienced an 11% month-over-month increase in new construction resulting in 777 housing starts, and San Antonio has been steadily climbing since the start of the year as there was a 9% month-over-month increase resulting in 547 housing starts in the area last month.
Information utilized for Texas residential construction reports was directly derived from HBW construction data reports. To gain access to the HBW database and receive custom and detailed reports on the latest residential and commercial building activity in Florida, Georgia, Texas, Alabama, and Oklahoma, please contact HBW for details.