With a 37% spike in residential construction permits since April, the HBW database is brimming with new construction data in Texas.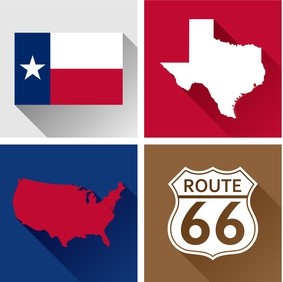 There is no shortage of news on the real estate market and home building in Texas.  Just take a look at the latest report from Redfin – Dallas and Austin were recently listed as two of the "hottest housing markets" of 2016.  The term "hot market" refers to how likely homes in that area will sell within two weeks.  Dallas was listed as having 57.1% of homes selling within two weeks, and Austin was stated to have 52.6% of homes as "hot homes".
When reviewing the latest news regarding home building in Texas, the population of the "Texas Triangle" (Austin, Dallas-Fort Worth, Houston and San Antonio) has jumped 41% over the past 15 years  (source: Lawnstarter), and to meet that demand more than 1.3M building permits were issued for single-family homes between 2000 and 2015.
When accessing the latest HBW reports on home building in the "Texas Triangle" for May, there was a marked increase in residential construction permits in comparison to April… a 37% increase to be exact.  During the month of May, there were nearly 7,000 housing starts in the four metro areas listed above and nearly $1.7B in total construction value.
Across all major metro areas reviewed, there were significant increases in residential construction activity.  Houston led in housing starts (2,591 permits), while Dallas was #1 for highest average value of construction ($303,259).  Houston had an approximate increase of 28% in new residential construction since April, and Harris County held more than half of the new Houston area permits on file.  Dallas also experienced growth for the month with more than a 32% increase since April and 2,257 housing starts for May.  Out of the four major metro areas, Dallas held the highest total construction value for the month with more than $684M in value; the Dallas counties of Collin, Tarrant and Dallas led the area and held the bulk of new residential construction permits for the month. Although third and fourth for total permits, Austin (1,396 permits) and San Antonio (732 permits) experienced the greatest spikes since April with Austin up 54% and San Antonio up more than 65% in monthly housing starts.
From a county perspective, four of the top ten counties for total new residential permits are in Dallas.  Harris County in Houston continued to be the lead county as it had nearly $286M in new residential construction and a whopping 1,385 housing starts last month. Collin County in Dallas jumped up two spots (in comparison to April) and was second highest with 739 housing starts and more than $263M in construction value.  Although Travis County in Austin dropped one spot to third since April, it still had an 11% increase in new permits with 632 housing starts and more than $132M in total construction value for May.
Information utilized for the graphs and above listed figures for Texas residential construction was directly derived from HBW construction data reports. To gain access to the HBW database and receive custom and detailed reports on the latest residential and commercial building activity in Florida, Georgia, Texas, Alabama, and Oklahoma, please contact HBW for details.