A review of the latest permit data for new swimming pool construction in Southwest Florida during the month of August 2022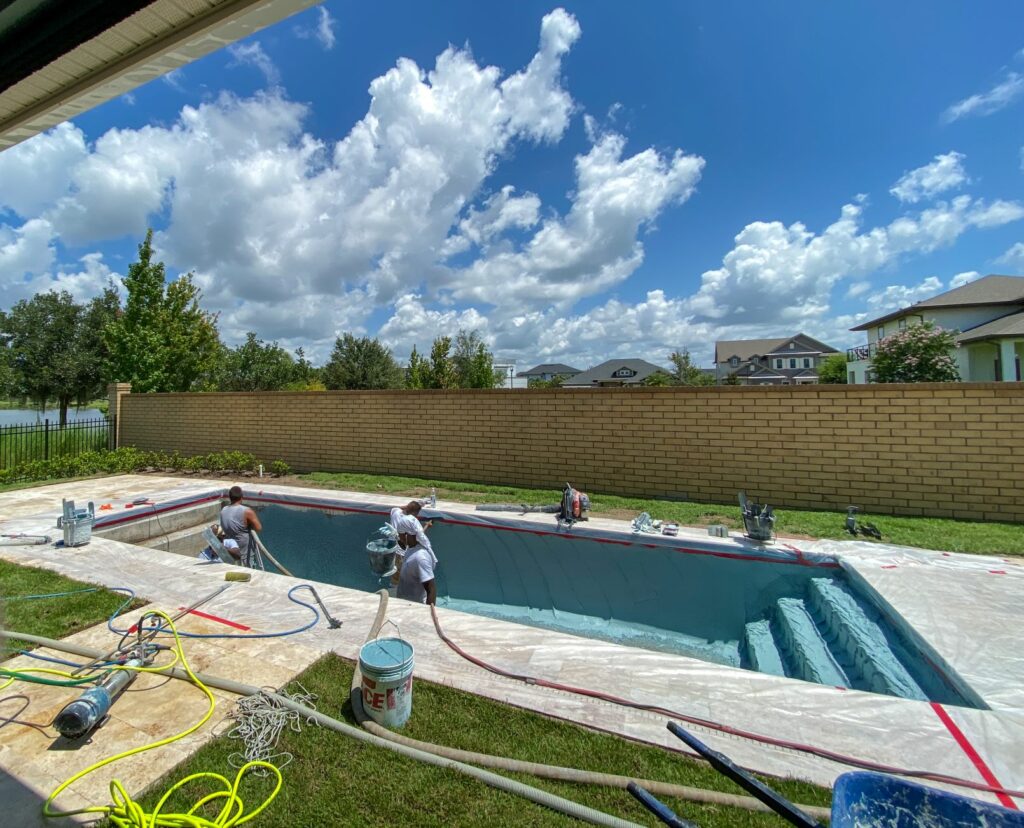 When reviewing the latest construction permitting data available from the HBW database, we found nearly 3,250 new swimming pool permits in Florida for the month of August.  Based on HBW's construction data reports, last month appears to be the strongest summer month for swimming pool construction this year, with June and July having 2,430 and 2,460 new permits on record respectively.
Out of the five regions (Tampa, Southwest, Southeast, Orlando, Jacksonville) that make up the Sunshine State, there is one region that has been consistently holding its lead in new pool construction month after month, and that region is the Southwest.
In August, approximately 35 percent of all new swimming pool construction in Florida originated from the southwestern region – Last month, there were nearly 1,125 new swimming pool permits with a total construction value of approximately $75.2 million. The average value of construction landed on the lower range in comparison to other major regions reviewed, coming in at $66,897 for the one-month period.
When looking at figures from a countywide perspective, more than 80 percent of all new swimming pool construction in the Southwest took place in Lee County (430 permits), Manatee County (248 permits) and Collier County (229 permits), where the average value of new construction ranged from a low of $62,319 (Lee County) to a high of $71,676 (Collier County).
Last month, there were nearly 210 swimming pool contractors with new permits on record with HBW in the southwestern region. When looking at the contractors with the greatest total amount of new permits on record for the one-month period, the following ranked as the top five for total new permits:
| | | |
| --- | --- | --- |
| Builder | Total Permits | Average Value |
| 1-Aragon Pools & Spas | 54 | $ 32,778.00 |
| 2-Pinnacle USA | 46 | $ 58,804.00 |
| 3-Artesian Pool Construction | 45 | $ 64,486.00 |
| 4-Coast to Coast Pools | 43 | $ 46,175.00 |
| 5-Trusted Pool & Spa | 39 | $ 73,367.00 |
To gain more information on the builders, homeowners and permits for the construction activity above, check out HBW for your copy of the latest construction data reports. To gain access to the HBW database and receive custom and detailed reports on the latest residential and commercial building activity in Florida, Georgia, Texas, Alabama, and Oklahoma, please contact HBW for details.