HBWeekly appreciates and admires our industry partners. We also strive to deliver our customers and potential customers the best resources that will help the process in securing your next project a heck of a lot easier.
One of our resource partners in the Dallas/Fort Worth market are the folks at Building Savvy.com.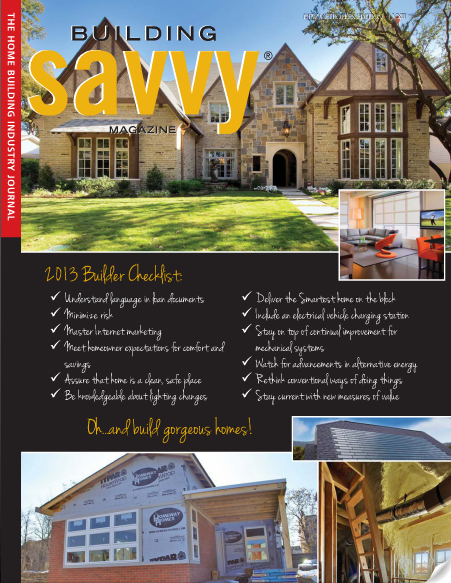 Building Savvy is a magazine that publishes six times a year.  They direct mail their printed issues to the most comprehensive list of active builders, remodelers, architects and designers and host monthly education classes for the same audience
They are regarded as the "go-to" information source for Dallas/Fort Worth's homebuilding and home remodeling industry.  The content of their publication and class presentations ranges from building codes, best building practices and legal and financial issues to design ideas, sales and marketing tips, and tools and practices to help them run a more efficient business.
Beverly and the team at Building Savvy reaches a wide audience for us in the Dallas Metro area. 
Check them out- they are a great resource and are a well of information!
-John