With more than 32,500 new swimming pool permits from Florida, Texas and the Atlanta area combined, it would seem that 2016 was the year of the swimming pool.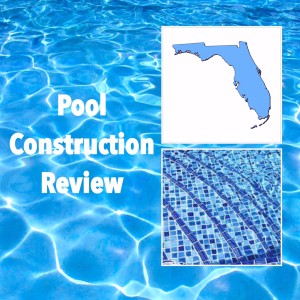 In 2016, swimming pool construction was on a high in Florida and Atlanta in comparison to 2015.  Texas also saw its fair share of pool construction; while Texas experienced a minor 1% dip in permits, there were more than 7,700 pool starts for the year, with Dallas and San Antonio experiencing a boost of approximately 5% since 2015.
Dallas led for total new swimming pool permits with more than 4,150 pool starts for the year, reflecting a 4% year-over-year increase.  San Antonio was also up with a 5% year-over-year increase, resulting in 615 swimming pool starts.
From a countywide perspective, Denton County (Dallas) made its mark with a 42.5% year-over-year increase, while a few other counties stood out for total starts:
| | |
| --- | --- |
| County | Total Permits (2016) |
| Collin (Dallas) | 1,334 |
| Harris (Houston) | 1,334 |
| Tarrant (Dallas) | 961 |
Florida
When most of us think of Florida, sunny beaches and, of course, swimming pools come to mind.  Along with the expanding population and growing residential communities, swimming pool construction just keeps getting better and better in the Sunshine State.  While up 7% last year (22,820 permits) in comparison to 2015, new swimming pools have been on the rise since 2011.
In 2016, the greatest amount of growth could be found in the northeastern portion of Florida, as it experienced an 18% year-over-year increase in new pool permit activity.  In the northeast, more than half of all permits originated from St. Johns and Duval Counties.  Both counties had a significant increase in pool starts, ranging from 14%-19%.
While the northeast led in growth, the southwest region held the lead for total pool starts with more than 6,100 swimming pool permits last year, a 2% increase since 2015.  Here's a closer look at the breakdown of total swimming pool starts and annual growth in new pool construction over the past year:
Atlanta
Moving north to the metro Atlanta area, we find the greatest annual increase in swimming pool construction.  With a 17% year-over-year increase, the Atlanta area had its best year on record for five years.  Out of the nearly 2,000 new pool permits on file with HBW in 2016, Fulton County came out on top with more than 350 pool permits, a 5% increase since 2015.  Cobb County was also up for the year with a 35% increase in new pool construction and nearly 270 new permits.  Running in third highest for total permits, Cherokee County had a 22% year-over-year spike in pool starts resulting in close to 180 permits for the year.
Want more details on permit data for new pool construction and builders in Texas, Florida and Georgia? You can gain access to the HBW database and receive custom and detailed reports on the latest residential and commercial building activity available by contacting HBW for details.