In Texas, while housing starts in 2016 were consistent with totals from the previous year, areas like Austin showed tremendous growth and have maintained an upward pattern over the last several years.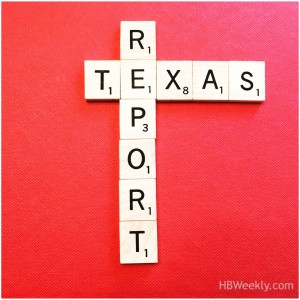 The year-end reports are in, and with more than 66.5k housing starts in the Texas Triangle (including Dallas, Houston, San Antonio and Austin) last year, there is fresh data and plenty of new permits to review.  For starters, three out of four areas were actually ahead of 2015, with Austin showing the most growth (+21%) and having more than 11k housing starts last year.  Although San Antonio had the lowest number of housing starts (6,322 permits) for the year, it was also up with a 4% year-over-year increase. In Dallas, residential construction remained somewhat steady as there was a slight (+1%) increase in new residential construction and approximately 21.5k housing starts for the year.  Additionally, all three areas have been on an upward trend over the past five years, with each year having more new residential construction permits on file with HBW than the last. Although residential construction in Houston was down 11% since 2015, it still came out ahead of the other three major metropolitan areas as it had the most housing starts (27,581 permits) on file for the given period.
In Houston, Harris County had the greatest concentration of housing starts in comparison to other counties statewide.  With more than 14.3k new residential construction permits last year, it is clear that Harris County is #1 for total housing starts.  Trailing behind and ranked second for total housing starts is Collin County in Dallas; having experienced a year-over-year increase of more than 6%, Collin County had nearly 7k housing starts last year, the most starts on record in the county for more than five years.
Moving to the rapidly growing area of Austin, Travis County ranked third for total housing starts last year.  The area experienced the most growth of any county reviewed (+25%) having more than 5,900 residential construction permits added to the HBW database last year.
When looking for the areas with the greatest signs of growth in residential construction, Travis County was not alone.  In San Antonio, Comal County has exhibited significant growth over the last five years, with the area having more than a 23% year-over-year increase in housing starts. Other counties that have been gaining year after year are the counties of Williamson (+19.5%) and Hays (+15.3%) in the Austin area.
In addition to reviewing total housing starts, we took a closer look at residential construction valued over $500k and found Dallas to be leading the Lone Star State.  Dallas experienced a year-over-year increase of more than 8% in higher-value construction with an excess of 1,900 housing starts in this value bracket.  The Dallas counties of Collin and Dallas were ranked in the top spots for higher value construction out of all counties throughout the state, with Collin County experiencing the most significant year-over-year increase of 33%. Here's a closer look at counties with the greatest concentration of new residential construction valued over $500k:
Information utilized for the graphs and above listed figures for Texas residential construction was directly derived from HBW construction data reports. To gain access to the HBW database and receive custom and detailed reports on the latest residential and commercial building activity in Florida, Georgia, Texas, Alabama, and Oklahoma, please contact HBW for details.