Texas is off to a steady start in residential construction with nearly 4,500 housing starts and more than $1B in total value at the start of the year.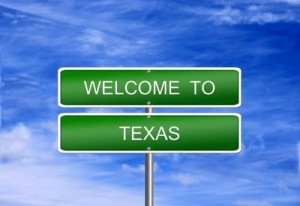 Although Texas did not experience the spike previously seen in December, new residential construction was off to a healthy start in January.  With nearly 4,500 new permits and over $1B in construction value added to the HBW database last month, there is ample permit data to review for gaining insight on the market spanning Houston, Dallas, Austin and San Antonio.
Out of the four major metropolitan areas reviewed, all of the cities have recently been recognized as some of the most desirable places to live in the U.S.  According to the latest listing by U.S. News & World Report, Austin has peaked to rank as the #1 city to live in the US, and Dallas and Houston ranked amid the top 20.  Houston and San Antonio ranked high for value, while Austin was noted as having a high quality of life and overall appeal.
During the month of January, Houston continued to flourish and hold at the top of the HBW database having more than 1,900 housing starts and close to $381M in new construction.  The majority and an overwhelming amount of residential construction took place in Harris County where there were nearly 1,100 housing starts with $204M in total value for the month.  Although the average value of homes in Houston experienced a slight increase since December, the area continues to maintain the lowest average value of construction out of all four metropolitan areas at just less than $200k.
The booming City of Dallas, which ranked #15 on the U.S. News & World Report of Best Places to Live, continued to have the highest average value for new residential construction at $310,248.  Known for striking a nice balance between big-city excitement and well-designed suburban communities, Dallas came in as second highest for total housing starts with 1,576 new permits and approximately $489M in construction value last month.  The greatest amount of new construction activity took place in Collin County where there were 573 housing starts and more than $197M in total value.
As previously mentioned, Austin has recently taken the top spot as the #1 place to live in the U.S. (source: U.S. News & World Report).  Per the report, approximately 50 people move to Austin every day, and it is appreciated for being a place for music (known as the "Live Music Capital of the World") and culture.  Although Austin was positioned as third highest in the HBW database for total housing starts, it was second highest for average value of residential construction at $222,581.  That same value continues to hold in the area's real estate as the average sales price of a home is close to double the national average.
Out of the nearly 800 housing starts and more than $177M in construction value in the Austin area last month, more than half of all new residential construction took place in Travis County.  As the fifth most populous county in Texas, Travis ranked third highest statewide for housing starts with more than 450 new permits and $99M in total value.
Finally, we have San Antonio.  Although San Antonio has increasingly garnered attention for becoming a more popular place to live and ranked #23 in the previously mentioned U.S. News & World Report list, the metro area experienced a dip in housing starts last month.  Having just close to 100 new permits on file and nearly $19M in total value, San Antonio had a slow start to the year in January.  That being stated, it is certainly an area that will be one to watch; after all, it is the seventh largest city (population) in the U.S. In addition to having a cost of living that is lower than the national average, it has maintained a lower average value of residential construction at just over $200k last month.
Information utilized for the graphs and above listed figures for Texas residential construction was directly derived from HBW construction data reports. To gain access to the HBW database and receive custom and detailed reports on the latest residential and commercial building activity in Florida, Georgia, Texas, Alabama, and Oklahoma, please contact HBW for details.