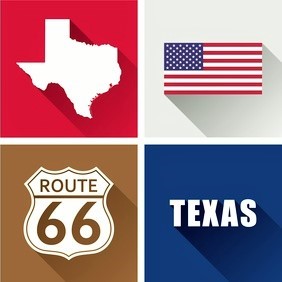 As HBW subscribers and readers are already aware, May was an exceptional month for residential construction in Texas.  Although June's figures did not reach the spike from May, Texas residential permits are back to a steady pattern and incremental growth.  There were more housing starts on file with HBW for Texas in June than April.  Houston continues to boom in new residential construction, while Dallas is maintaining its lead in average value of construction
When combining totals for the four metropolitan areas of Dallas, Houston, Austin and San Antonio, there are nearly 5,350 housing starts on file for June and nearly $1.3B in construction.  Houston held onto its lead for total housing starts with 2,203 new residential construction permits and nearly $427M in construction value.  Although Dallas was second highest for housing starts (1,739 permits), the area dominated for greatest total value of construction ($522.3M+), as well as highest average value of new residential construction for the month.  Dallas has been gaining attention for some time as a hot market for real estate.  In June, Dallas ranked third hottest market nationally according to Realtor.com, jumping 3 spots since May (source: Realtor.com)   With increased demand and homes moving off the market quickly, it is no surprise that Dallas is a standout for higher-value construction in the state.
Austin and San Antonio came in third and fourth for total housing starts for the month, but don't let ranking fool you.  Compared to the powerhouse metro areas of Dallas and Houston, it is easy to go unnoticed.  Truth be told, both Austin and San Antonio have a power of their own.  According to a recent article published by Forbes, Austin and San Antonio metro areas are strong and growing.  Due to Texas offering lower-cost places to conduct business, the state has been gaining manufacturing and tech job opportunities.  Homes in both Austin and San Antonio are considered overvalued by 19% and deemed to be the most overvalued markets in the country (source: Forbes).  Both areas are experiencing growth in population and job opportunities.  In June, Austin had 942 housing starts and more than $221M in construction value on file with HBW; Travis and Williamson counties held the bulk of new construction activity.  In San Antonio, there were 450 housing starts last month and close to $101.5M in construction value; Bexar and Comal counties held the most residential construction activity in the area.
When reviewing the average value of construction, the order shifts.  As previously mentioned, Dallas continued to maintain the #1 spot for highest average value ($300,373).  Austin was next in line with an average value close to $235k, and San Antonio held the third highest average value of more than $225k.  While Houston has the most housing starts for the month, it holds the lowest average value of construction ($193,698).
As with every month, we take a closer look at the highs in new residential construction from a county-by-county perspective.  As for the top five counties, not much has changed since May.  Harris County of Houston maintained the top spot with 1,200 housing starts and close to $216.5M in construction. Collin County of Dallas (488 permits) and Travis County of Austin (473 permits) continued to hold steady as second and third highest for housing starts.   Tarrant County of Dallas remained fourth highest for starts with 470 new permits for the month, and Dallas County jumped two spots from May to #5 in June with 392 housing starts.
Information utilized for the graphs and above listed figures for Texas residential construction was directly derived from HBW construction data reports. To gain access to the HBW database and receive custom and detailed reports on the latest residential and commercial building activity in Florida, Georgia, Texas, Alabama, and Oklahoma, please contact HBW for details.