Just a few years ago, it was a matter of preparing for the next generation of clientele.  Today, millennials are active in the housing market and have needs and interests that are characteristic of their generation.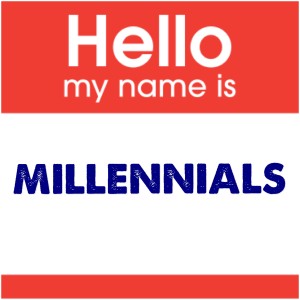 You may not have millennial clients now, but you will in the future… the near future. They are the now and the next generation, and although popularly referred to as "renters", according to the latest report from Realtor.com, 65% of millennials (ages 21 to 34) spent time on real estate websites and apps in August.  The same report noted that currently they are actively pursuing home ownership more than any other generation. There are approximately 82 million millennials (U.S. Census Bureau), and they are growing as the central customer base for U.S. home builders.
Millennials are a vital prospect for home builders; they are a diverse group, and there isn't a "one size fits all" approach.  Rather, the key in meeting the needs of millennial clients is to understand options that may be of interest to them and how they prefer to work and communicate.  Remember, this generation was raised on the internet, is technologically savvy and expects real-time results and expeditious turnaround in communication.
Here are five areas to consider when working with millennial clients:
 Be Active in Social Media – Based on research performed by Market Strategies International (a market research company), Millennials trust social media more than any other generation. They are not just on Facebook either… The report revealed that various social media platforms serve a specific role in how their generation goes about researching products and services. YouTube, Twitter, Instagram, and Pinterest are very solid platforms that gain a lot of activity and help to round out the client's perspective on your work and business.  So how does this impact your approach to millennial clients?  It's simple: Try to maintain healthy, active and updated social media profiles.  This will not only help build relationships with your prospects, but it will also help in SEO (Search Engine Optimization).  If you are on Instagram or Pinterest, be consistent with posting high-quality images of recent work; think of it as an online portfolio, keeping it diverse and reflecting the best of the best.  If you have video capability, consider YouTube and educational videos informing the customer of features he/she should look for in a new product or home; try before/after videos for your latest remodel. Keep the content fresh and respond to public feedback professionally and promptly.
Be Eco-Friendly – This is not to say that every millennial is looking for a green home or eco-friendly technology.  Millennials have grown up in a society that has stressed the importance of limiting one's carbon footprint, and it benefits your business (and the environment) to offer eco-friendly options.  According to a poll commissioned by the Clinton Global Initiative and Microsoft (MSNBC – 2014), "more than two-thirds of millennials said that they are willing to pay more for products from sustainability-focused companies".  Consider making your business a little greener, by offering paperless billing, cloud-based documents and files and adding your green efforts (LED lighting, solar energy, recycling program) to your marketing and message.  As for your products and services, let's move to #3.
Offer Green Products and Services – Offer materials and services that emphasize earth-friendly and energy savings. As mentioned previously, millennials are an environmentally conscious generation, and they want the latest in design with room to grow.  Repurposed wood and recycled materials (that don't look recycled) can be of interest in design.  When it comes to function, consider solar, energy, energy efficient appliances and lighting, smart home features, natural light spaces and automatic/sensor-controlled functions for water, lights and climate control.
Be Flexible and Authentic – This generation is young and mobile; they appreciate living arrangements that can adapt to their changing lifestyles and grow as they (and their families) grow. Think about incorporating multi-purpose and flexible spaces, adaptable floor plans, and options that can accommodate fluctuations in household composition. Home design should offer home/work space for telecommuters and flexible floor plans that can be adjusted to meet the needs of new family members (young or old). Avoid cookie cutter design, and offer customization when possible. Earlier this month, Realtor.com released an article emphasizing millennials' preference for authenticity in design.  Think brick walls, refinished hardwood floors, no carpet and original molding. Older features that have been refinished and retro designs that serve current needs can also be attractive and win over a younger client who is looking for something unique and genuine.
Open Communication – This is a generation of easy and quick access to information. Have information readily available and one-click away.  Have your informational pieces and custom quotes online and accessible through a private link.  Respond to emails in a timely manner and if possible, offer online chat for customer service.  Don't assume or guess their requirements or interests.  As mentioned previously, millennials are a diverse group, and allowing stereotypes to drive your approach will hinder progress.  Ask questions and really get to know your client in order to properly meet their needs.  Find out their preferred method for communication and use it.
Catering to the needs of millennials is not dissimilar to catering to other generations in that you will want to get to know them and be open and honest in your communication.  The younger generation of home buyers is unique in that they are accustomed to having options, flexibility and quick access to information.  By staying up-to-date on technology and offering the latest in flexible and sustainable designs and spaces, your business does not only become more attractive and competitive for millennials… It will be stronger for the changing times and all clients, from any generation.
HBW serves contractors and construction/design professionals in Alabama, Georgia, Texas, Florida, and Oklahoma. HBW offers the most current building trend and permitting activity reports, along with White Papers to assist in your marketing efforts. Contact us for a complimentary building data report or white paper today.